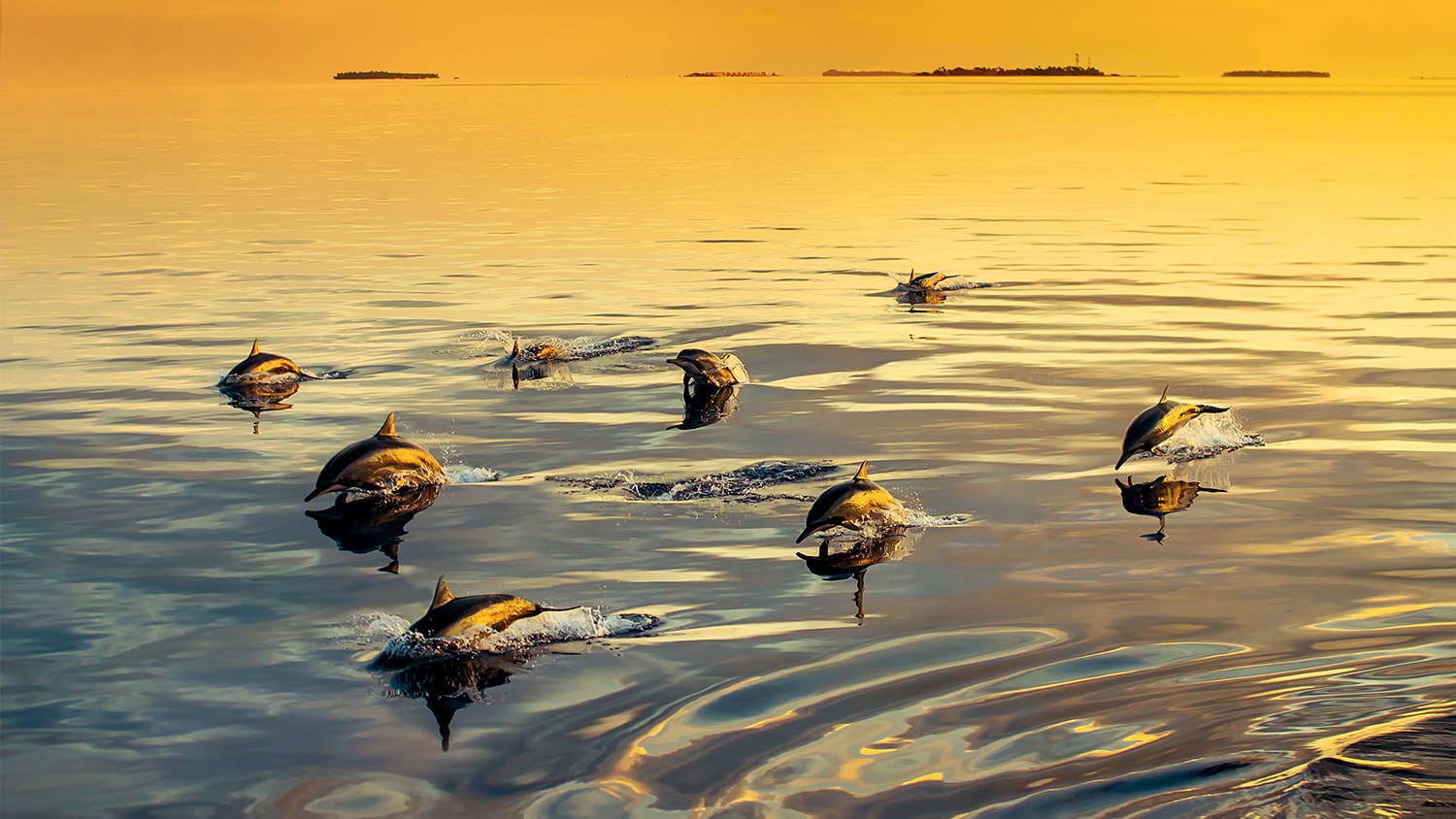 We sigh as they fly in their silhouette sky and then leap, up, into the dry.
On deck, plods watch the pod.
Again and again, turning now just as then they take, off, and dive back again.
Limbs, hearts, oceans apart.
Fellow mammals untrammelled by gravity's shambles 'til fresh, air, accepts their gamble.
Oh. To be one of them.
---
---
---