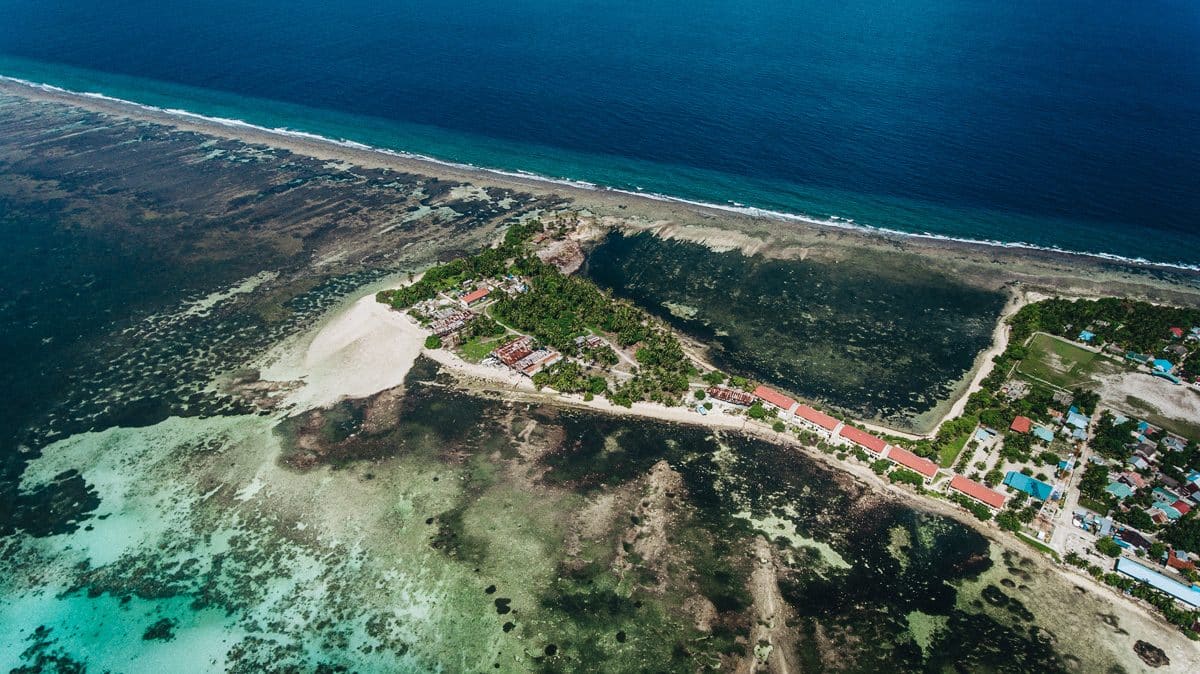 Gaaf Alif's Maafushi island is another one of those, like Villingili, whose name is more often associated with somewhere closer to the capital. But Huvadhu's edition struck out on its own long before it's cousin in Kaafu became famous as a guesthouse behemoth.
This Maafushi, one of the atoll's more isolated communities, paired up with the island of Kolaa next door so long ago that they've long-since ditched the hyphen, leaving Kolamaafushi in a league of its own.
We arrived at the island after having stayed in the atoll capital, with the MTCC ferry schedule deciding that a four-day visit was best before our onward trip to Dhevvadhoo. Having received more offers of guidance and help from this than any other island, we could happily have stayed longer.
On arrival we were immediately stuck by a grand arch next to the impressive (and community-built) mosque, and a generous number of holhuashi – most of which are dedicated to the fishermen whose vessels bob up and down in appreciation just inside the low harbour wall.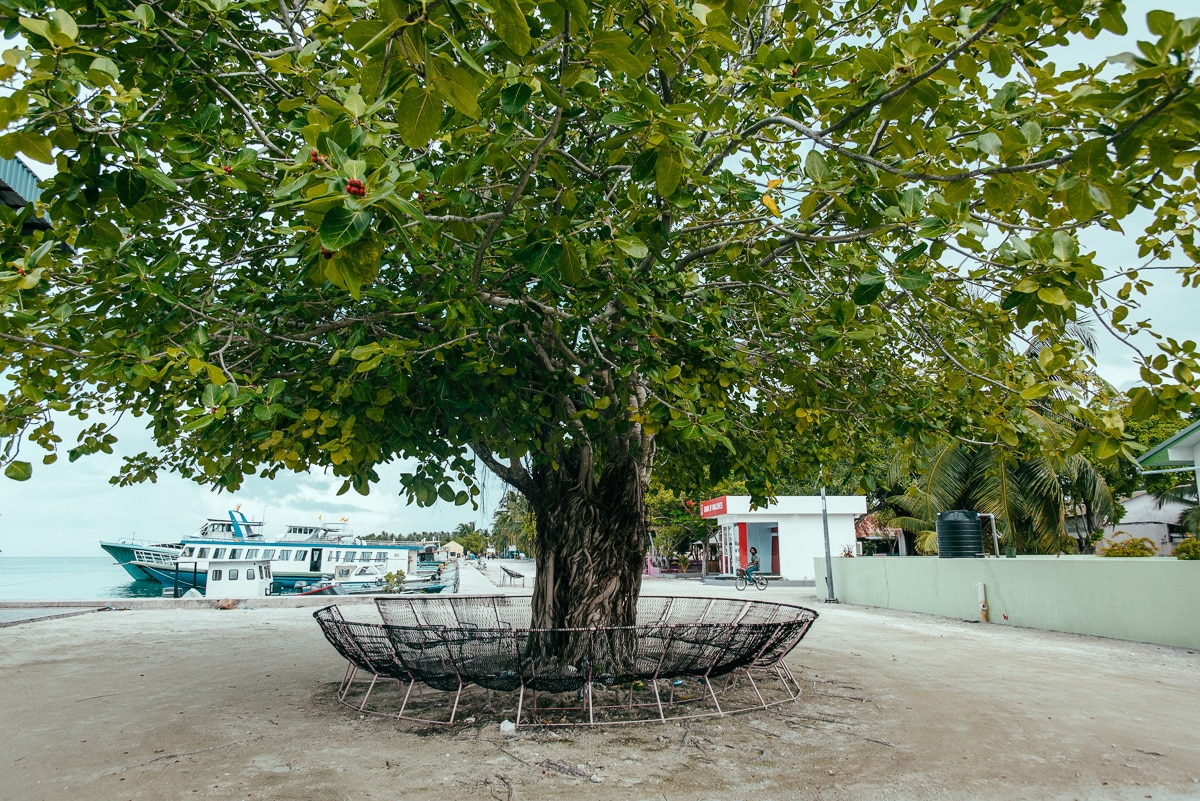 The harbour culminates to the north with the new ice plant, futsal ground and the first ATM outside of Villingili. Here, fishermen, footballers and financiers can congregate around an old tree, comparing their scores on two dozen joali.
Beyond the harbour, the streets are typically kept spotless, except for the odd mound left by burrowing sewerage workers. There are no cars anyway – a fact those at the island's jug and funnel petrol stations will be glad of (the jug isn't that big).
The island of Kolaa lies to the south, inhabited by only a few boat-builders, powerhouse workers and a herd of soon-to-be sacrificial goats, who tend to get nervous if they hear you discussing the wrong Eid or baby names. Garbage is collected and burned nearby, but it's the goats who are considered too unhygienic for permanent residency.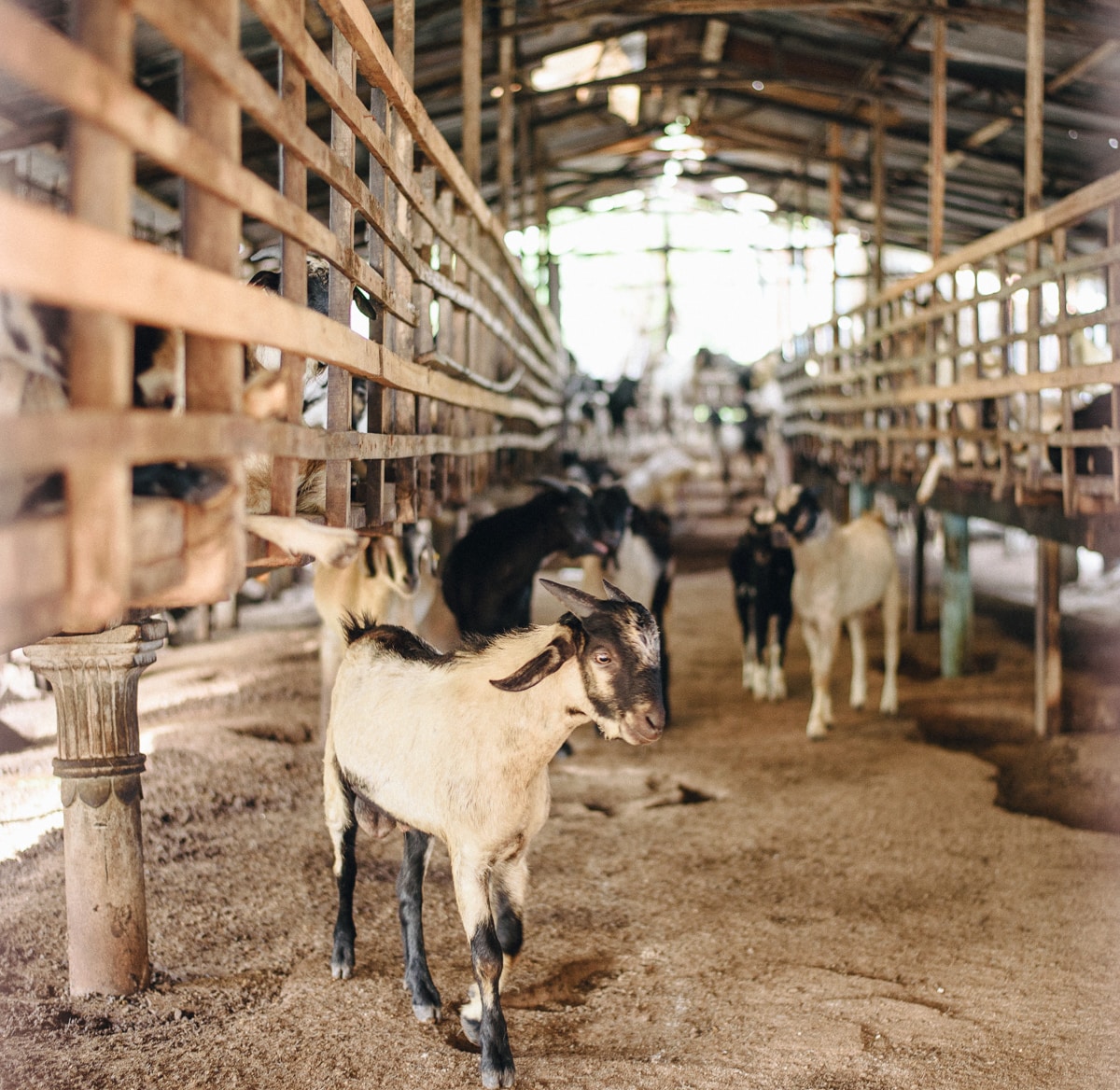 The causeway which now hyphenates the the two islands has itself been punctuated in recent years by new apartment buildings. 'China flats', we asked; 'Anni flats' we're told (the 'Anni Cafe' lies a few yards away). Chinese resort developers are soon said to be making their own mark on the nearby agricultural island of Maarandhoo.
To the north of Maafushi island lie five more islets, which can be waded to without getting your knees too wet (unless you're a goat, obviously). With the obligatory third of the population off the island, seeking jobs or post-10th grade education, the need for further expansion is unlikely.
Shame, cos Kola-maa-babaraa-kodeygin-maagi-kalhu-meleym-fushi has kind of a nice ring to it.
---
---