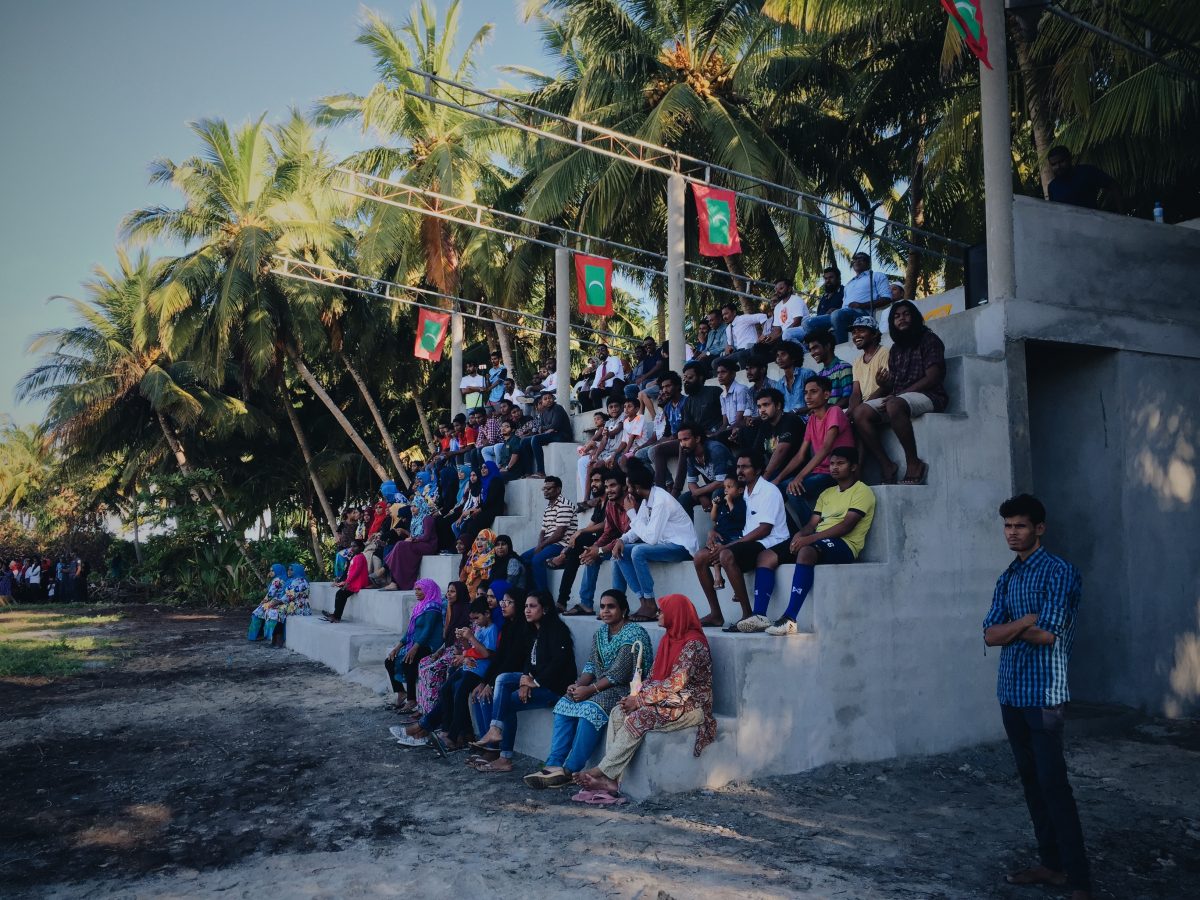 Three more days in Nilandhoo have been pretty busy, which we're not sure you normally get to say about an island of around 600 people.
Work has been going on around the clock this week for the Children's Day celebrations at the school, as well as the first round/final of this year's Gaafu Alif Minivan 50 football tournament.
There were some strong tackles and some tough calls by the officials but the team ground out a great victory in the end…and that was just Children's Day!! (Apologies… couldn't resist).
No, seriously, we were honoured to be invited to Nilandhoo School's special assembly bright and early on Wednesday, and the last minute suggestion that Dan might be asked to say a few words kindly removed the need for morning coffee (he wasn't needed in the end…"Asalaam Alaykum. Aharen Huvadhu bas neynge. Thanks for coming, goodbye.").
We have also managed to find some time to brush up on our island skills this week, attempting rope making and 'Maldivian shampoo' with varying degrees of success (and pain). Videos of both are on the way.
Our plan to head to Gemanafushi on Thursday fell through – sometimes your guide/mudhin gets called to the local five-star resort to lead Friday prayer (hey, it's happened to us all). This did mean that we were able to catch the match between Nilandhoo and Kondey, who'd come up from a few islands over for the first leg.
As only two of the atoll's nine inhabited islands are taking part, the tie will decide this year's champions. The match brought out what seemed like the whole island – for the second day running – packing out the almost-finished 'Nilandhoo Stadium' to see their team secure a two-goal victory which they will take down the reef for the second leg next week.
As for us, we will probably be in the neighbourhood as we expect go south ourselves today.
---
---