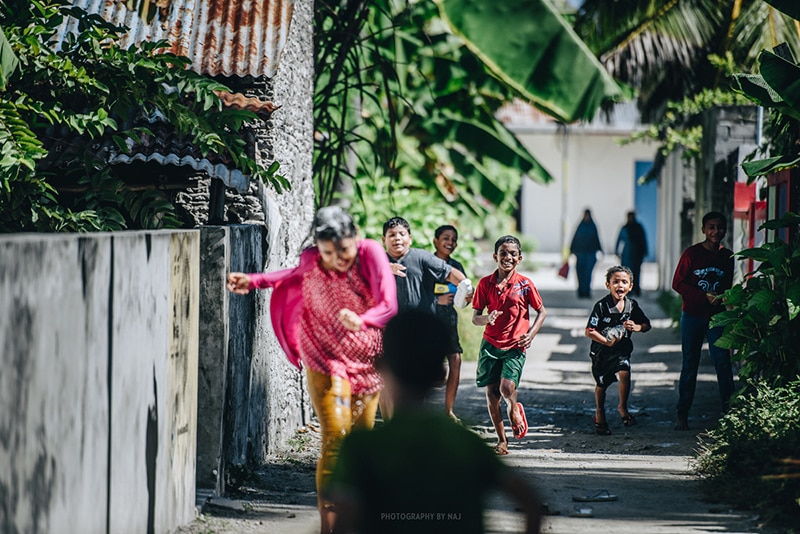 2k Journal:

Little Eid in Big Gadhdhoo
---
Little eid is done. People are back at work, and some have returned to fasting for a few more days. The henna is wearing off, the Eid malhi fires are well and truly out, and you should be able to walk down the street without being watered.
We spent Eid in Gadhdhoo, the one-time capital of Huvadhu atoll and home to the second largest population in Gaafu Dhaalu. Our circumnavigation of the atoll was supposed to finish here, but the holiday traffic meant we had to reverse the final two islands to guarantee accommodation (and we're now writing from Vaadhoo, our final island).
But, being temporarily adopted by a family in Gadhdhoo turned out to be the ideal way to experience the occasion.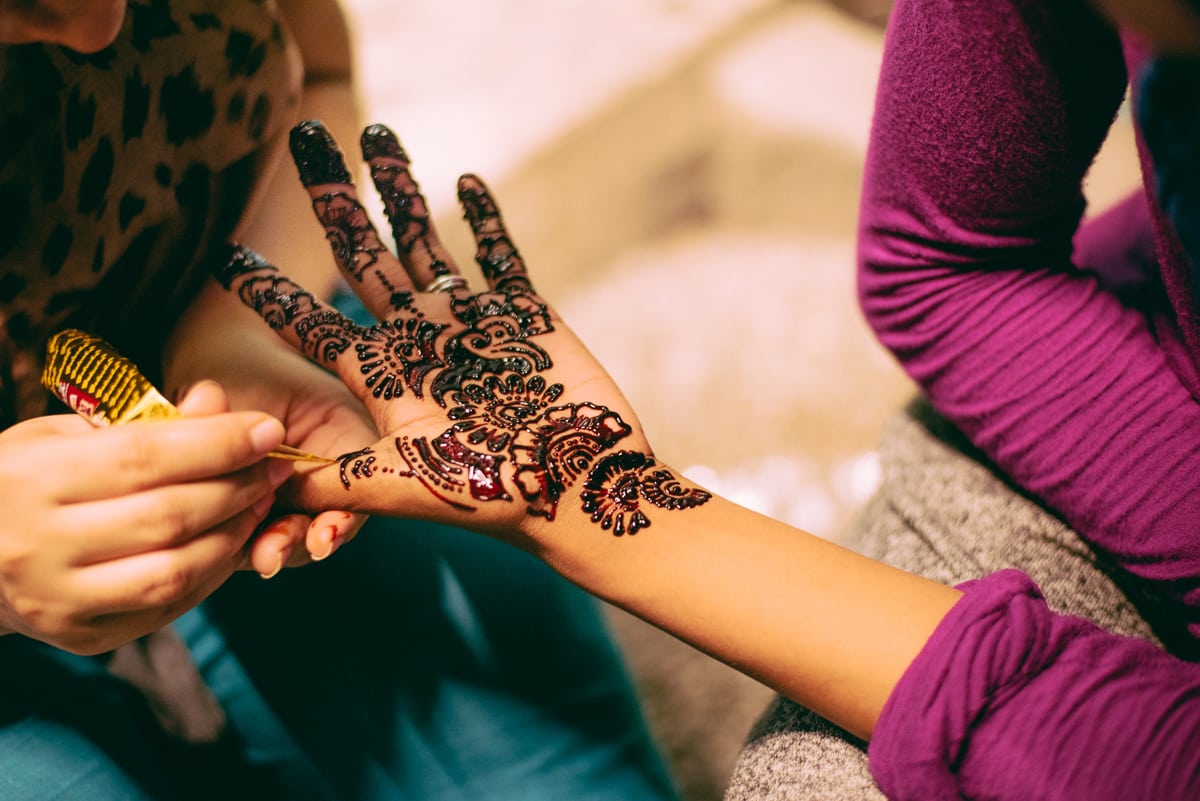 We started off with henna, or at least Naj did (Dan was almost tricked into it), with many of the island's ladies painting their hands and feet after the sun goes down. Meanwhile, the guys were transporting dried palm leaves from neighbouring Gan island to the Eid malhi – a sort of bonfire to be lit at a specially appointed time, which seems to vary from island to island.
After setting up the leaves over the shallow reef, out came the card table, where the sentries would play until dawn, to ensure no premature pyromaniacs lit the celebrations before time.
Around 4.30am we headed out to the pyre on the south of the island, awaiting the barefooted padding of the newly henna'd – as is said to be tradition – only to find out they wouldn't be there for another hour. When they did show up, we didn't notice any padding – it seems the rocky reclaimed area has now ended that particular tradition.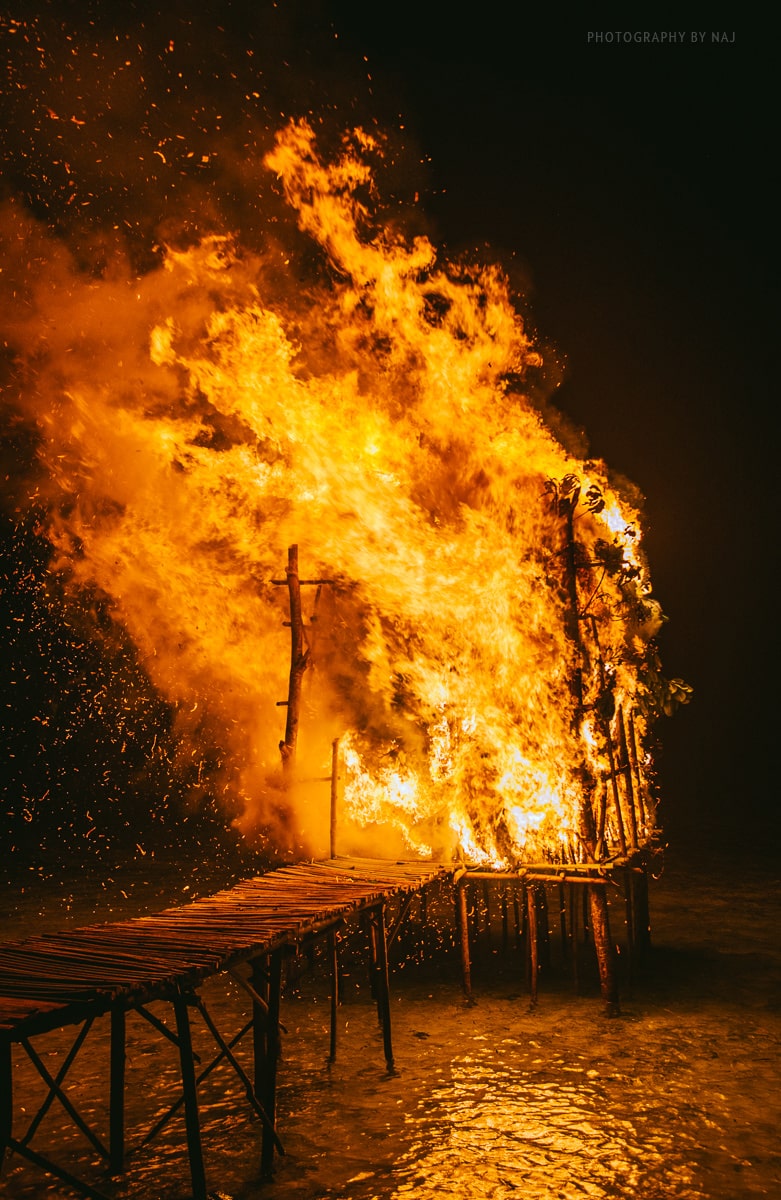 After dawn prayer, the sleepy crowd formed and organisers played their hand, lighting up the start of Eid with a crackling l show. We're still looking into the reasons for this fairly obscure practice, but who doesn't love a random fire?
Gone Gan-ing
A groggy day followed after a little more sleep, with our family picnic to Gan delayed. The hot streets were cooled with water gun fights – another tradition that seems poorly understood, but still very popular in this part of the country. Cameras, notepads and sleepiness prevented us participating.
The next day, we finally set off for Gan – as huge as its Seenu and Laamu namesakes and, but now inhabited only by a few farmers, and some really ugly ducklings…we'll have to come back for the swans.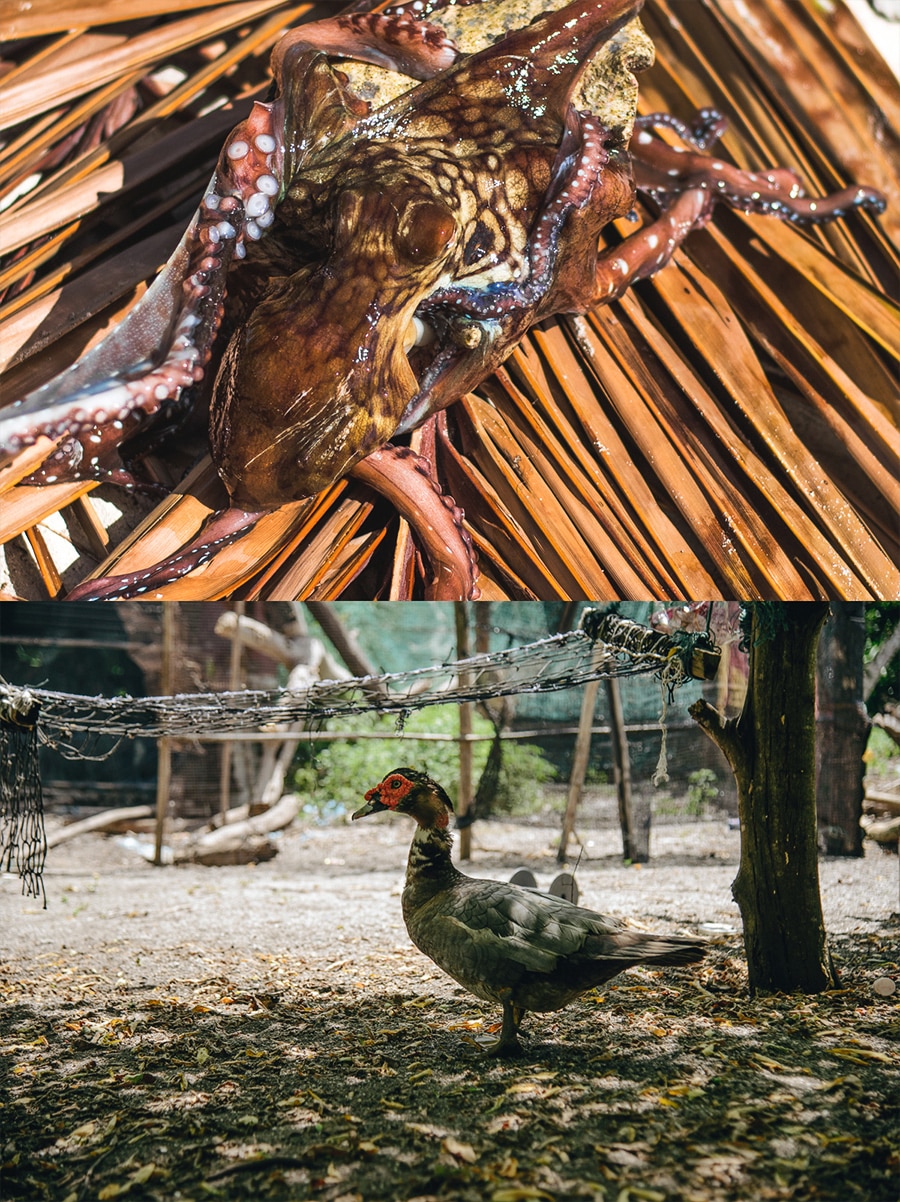 We'll also have to come back for the hawitta, which until fairly recently was thought to be one of the biggest in the country. Stories of hidden gems and monsters have no doubt kept the traffic coming to take the once-mighty stupa away one piece at a time over the course of a thousand years. We weren't to join these former visitors (not that we would have taken anything, obviously) as the path has become impassible in the past decade or so.
Our guide told us that teachers from Gadhdhoo intend to clear the path in the coming months in order for a school visit to go ahead. After two attempts to find it, including almost losing the drone three times, we decided finding the Buddhists wasn't a fitting Eid tradition.
So, after getting back to Eid-ing with beaches, snorkels and a lost octopus (last seen accompanied by mirus and roshi), we headed back to Gadhdhoo in time to cross question mat-makers about their craft and former katheebs about the cat people who are said to have emptied Gan an age ago.
Not all exactly traditional, but we enjoyed it!
---
---