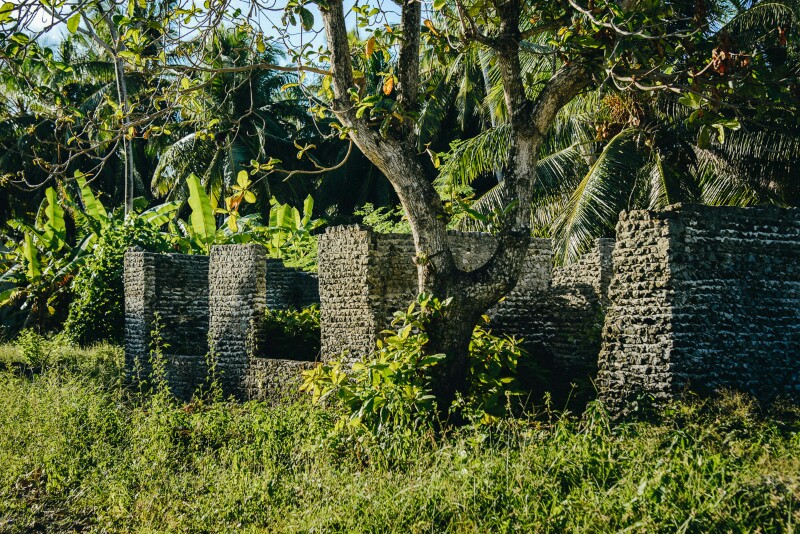 2k Journal:

Reflecting on Rathafandhoo
---
We'd been told before getting to Rathafandhoo that the island had shrunk rapidly over recent years, and indeed it has. We haven't seen so many empty houses in one place since Hulhumeedhoo.
Having travelled through a series of smaller islands since the comparative bustle of Thinadhoo, we were sort of prepared…like gradually shifting down gears. But life hasn't stalled on this island quite yet, and time was spent pondering the fate of these smaller communities in this week's Mihaaru thing, so let's not dwell too much on it here. Though it should also be noted that Rathafandhooans (Rathafarians?) – wherever they reside – are now said to be some of the best educated in the country, running NGOs and newspapers in Male', and even the home ministry.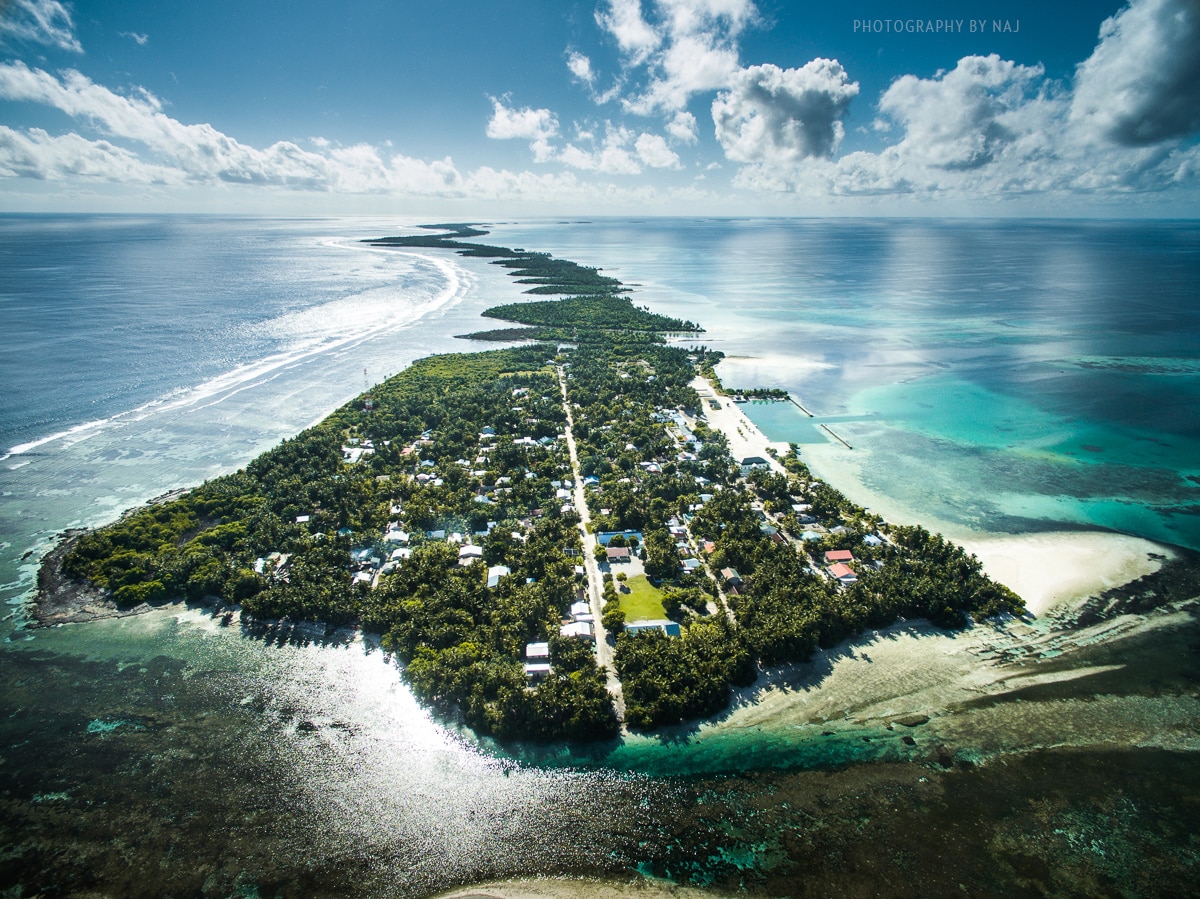 Despite the marie-celeste theme on the inside of the island, Rathafandhoo puts on a brave front, quite literally, with almost all the municipal buildings (council, police station, health center, etc) lined up opposite the harbour, almost by way of compensation. Okay, the sunken boat on the way in is never a good look, but even Thinadhoo has one of those, and the brand new (probably slightly-oversized) mosque is a nice distraction.
Like Nadellaa, Rathafandhoo is not a big fishing or farming island, though they do buy and process fish from other boats – hence the racks of dried fish and smoking ovens found all over town.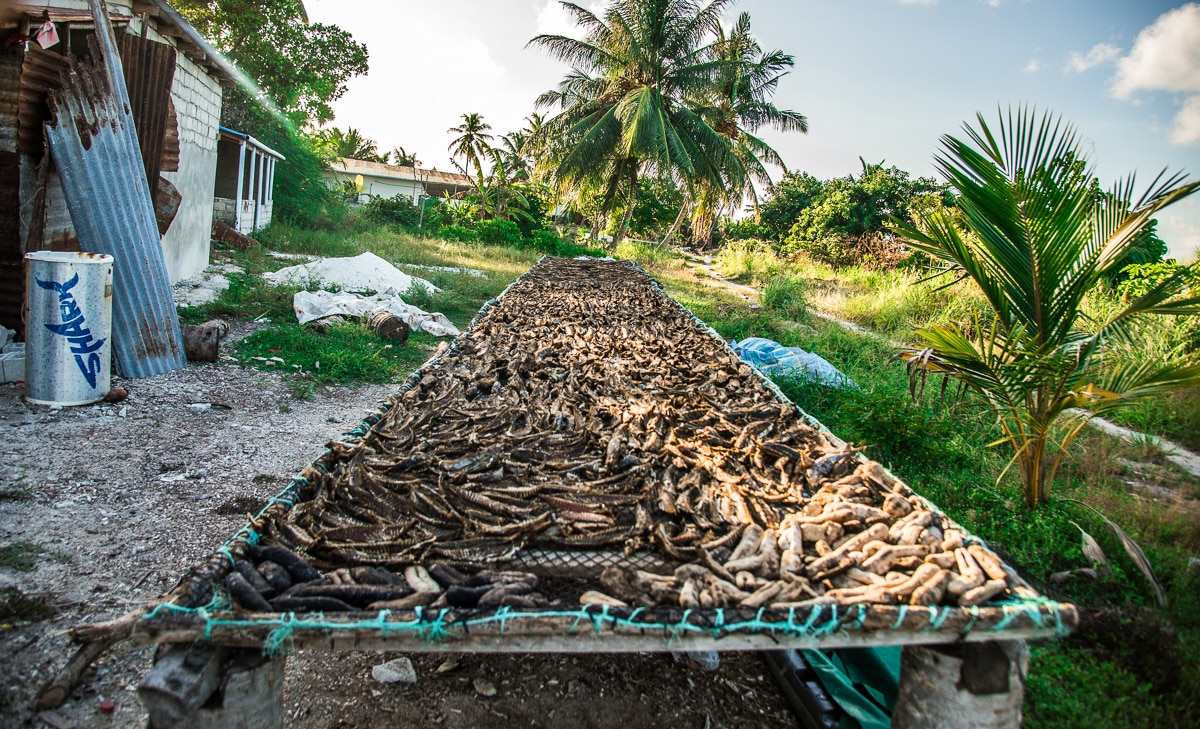 Our stay on the island was a little longer than we expected – as always seems to be the case, lured by trips to mysterious nearby islands and the prospect of barbecued octopus (as is not normally the case). Stories of the so-called 'holhin' people buried on the island-but-one to the north were too intriguing.
Actually visiting the relics of ancient Maldivian history isn't actually any more helpful in working them out. We looked for a thousand year-old resident who might tell us who the suspiciously tall people buried on Kereddhoo were, but we couldn't find one…they've probably all emigrated too.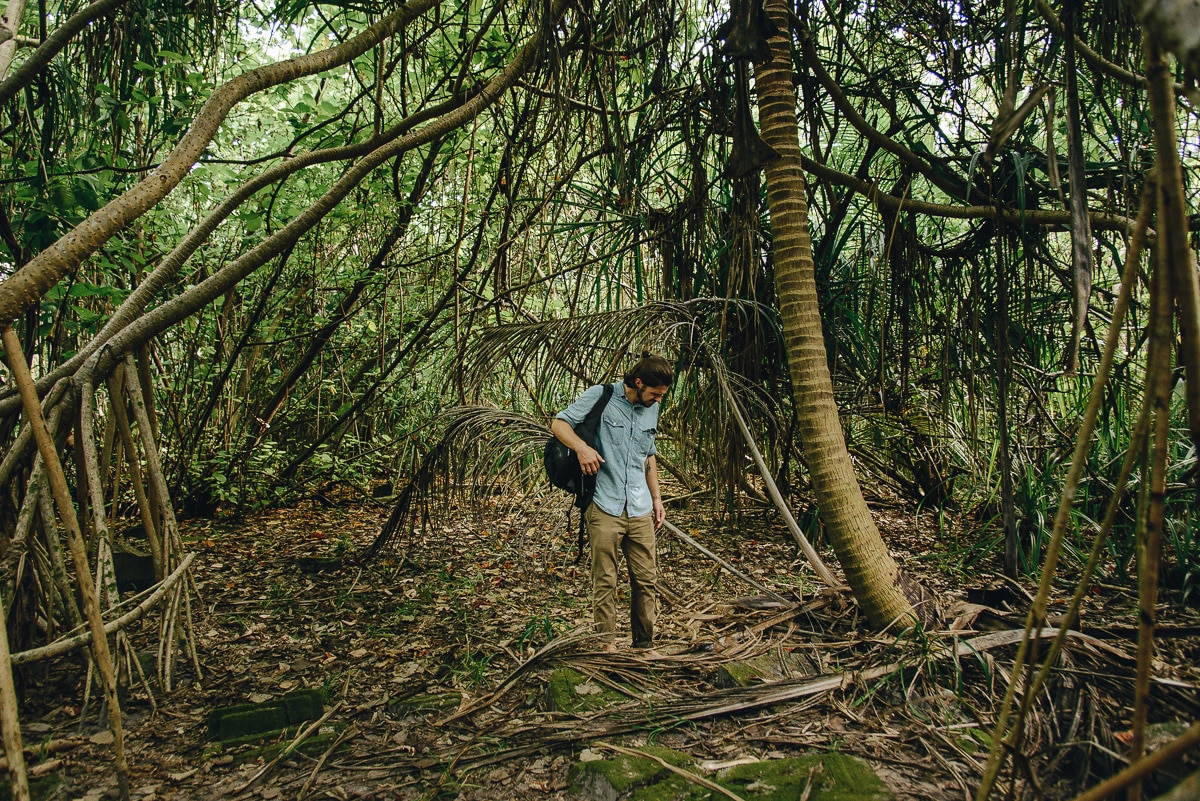 As well as being home to some jinn – who still made some of our guides very nervous – Kereddhoo has a burial site with what seem like Muslim tombstones (pointed for a man, curved for a woman), a dried-up well, and what was probably once some kind of veyo (tank). The general identification of this settlement with the 'holhin' was the closest we've come to the pre-Buddhist 'redhin' people that Thor Heyerdahl was convinced had first settled the islands.
During the Norwegian explorer's visits to Maldives in the 1980s, he claimed that stories of the Redhin were very common, though it seems the elderly story-tellers he spoke with have all since departed (to Male', obviously). He was told of a race of tall, blue-eyed, fair-haired people who may have built the area's hawittas before being pushed out by sinhalese Buddhists.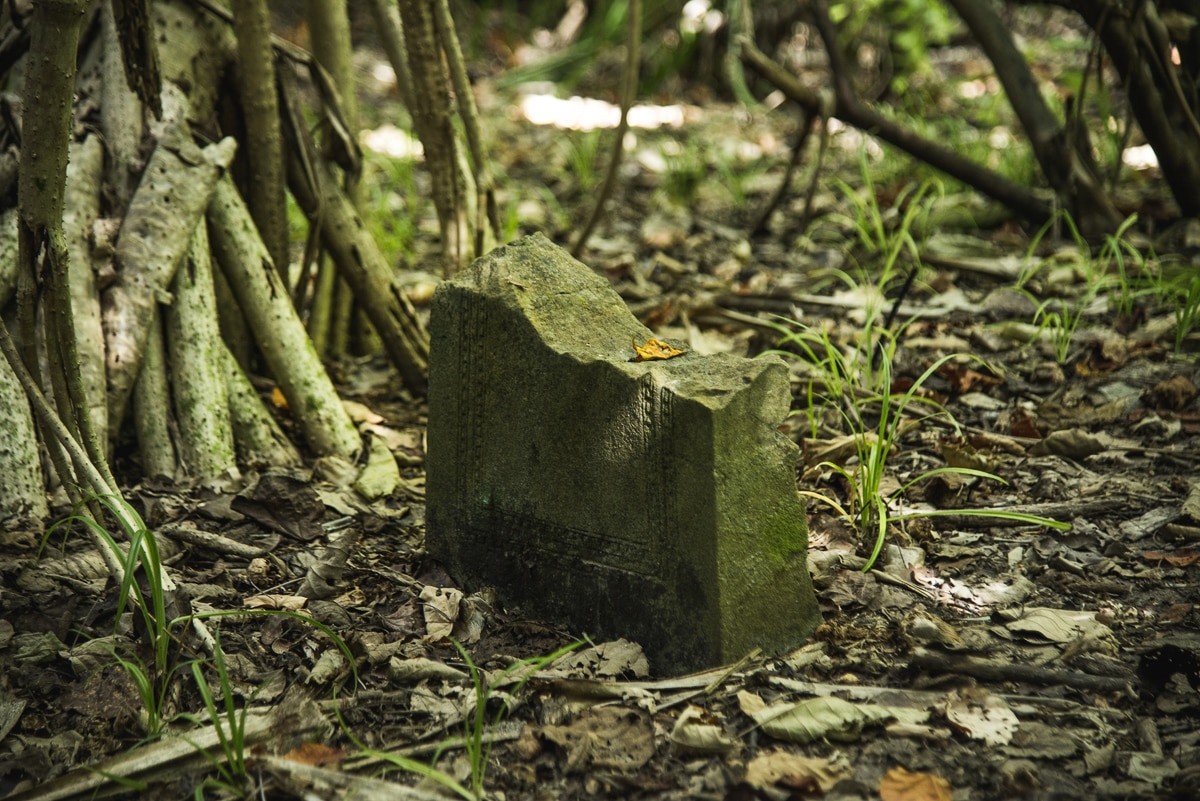 Today's theories about these people 'too tall to be Muslims', whose height is marked by stones at their head and feet, also include suggestions these were vanquished Portuguese colonists. Back on Rathafandhoo, idols from earlier civilisations have also been found on the site of the power house, though they also seem to have left. Needless to say, we finished more confused than when we started.
After staying an extra night – for the barbecue – we followed the unfortunate trend and moved on from Rathafandhoo, though we hope to go back one day.
---