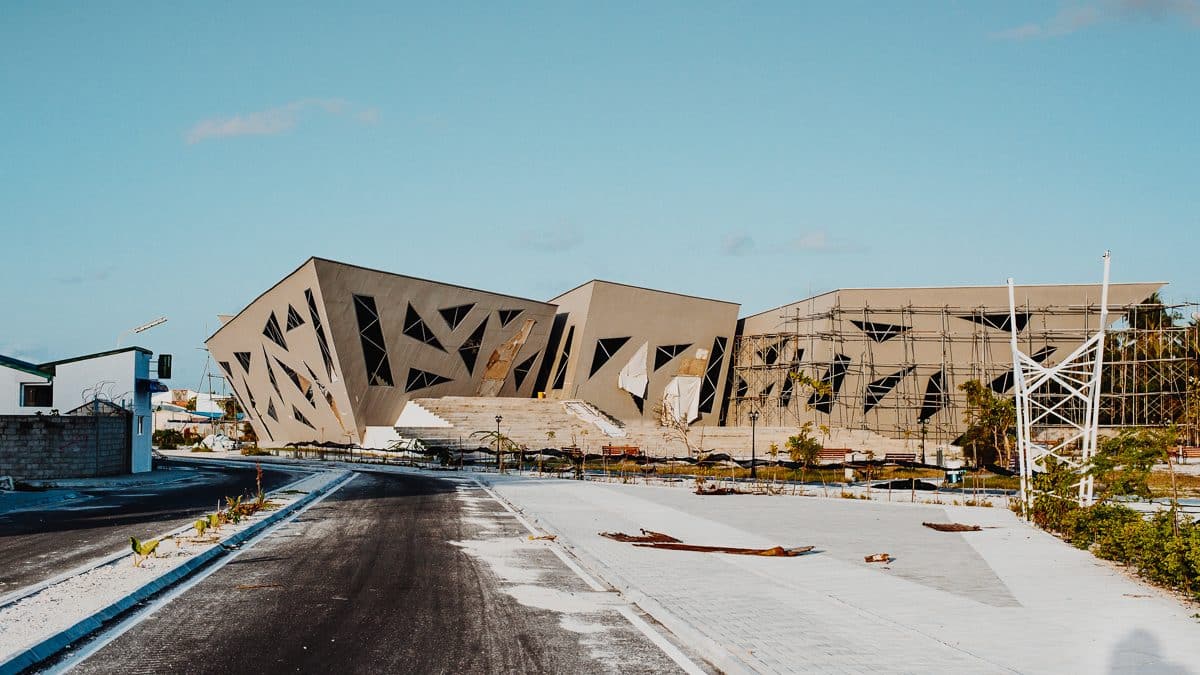 2k Journal:

Thinadhoo-velopments
---
We've just left the capital island of Gaafu Dhaalu, Thinadhoo, after having spent five days there (staying in the house used in the Fathis Handhuvaru film, which should mean something to fans of Dhivehi cinema).
Thinadhoo is by far the biggest island in Huvadhu in terms of population (locals estimate 10k) but also, it seems, in terms of development plans. While official population consolidation policy is vague, an estimated MVR1 billion in recent development projects suggests Thinadhoo is a regional hub in the making.
The island is bookended to the north and south by reclamation projects, but in the middle, beyond the standard fayre of Chinese flats and football pitches, Thinadhoo's development is being supplemented by more unusual features.
A sewage treatment plant is the least glamorous of these, though even Male' doesn't have such a facility. More interestingly, an Islamic centre – modelled on the capital's – has inadvertently led to plans for what may be the country's first heritage park after a cross-section of history was uncovered on the preferred site last year.
Additionally, the planned relocation of Male's historic Kalhu Hukuru Miskiiy to the same area is also a strong cultural statement itself in such a centralised country.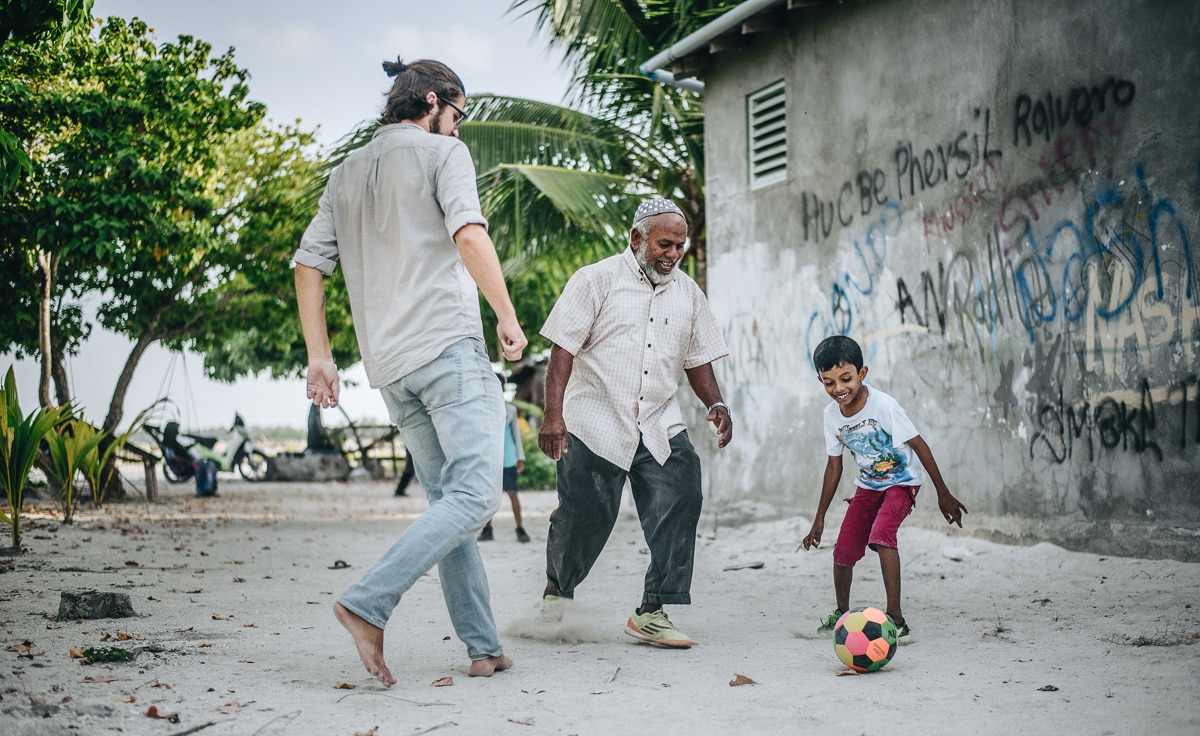 Even the island's Minivan 50 football squad has benefited from investment, with a Spanish coach and players drafted in for this year's tournament (pictured above…okay, not pictured above). There's no word for 'ringer' in Huvadhu bas, much to the annoyance of our friends in Nilandhoo, whose side was taken apart by Thinadhoo's galacticos in the last round.
But it's the new museum/library/auditorium that really promises to become an iconic symbol of Thinadhoo (or at least that bit they use for the opening credits of Maldivian Idol) – like the Equatorial Convention Centre/new hospital in Addu.
A library in particular would be novel out here, where 'bookshop's only seem to sell empty books (so, stationery). The book is still the only one found in every home, though we did discover an erotic novel in one Gaafu Alif island, whose identity we'll protect.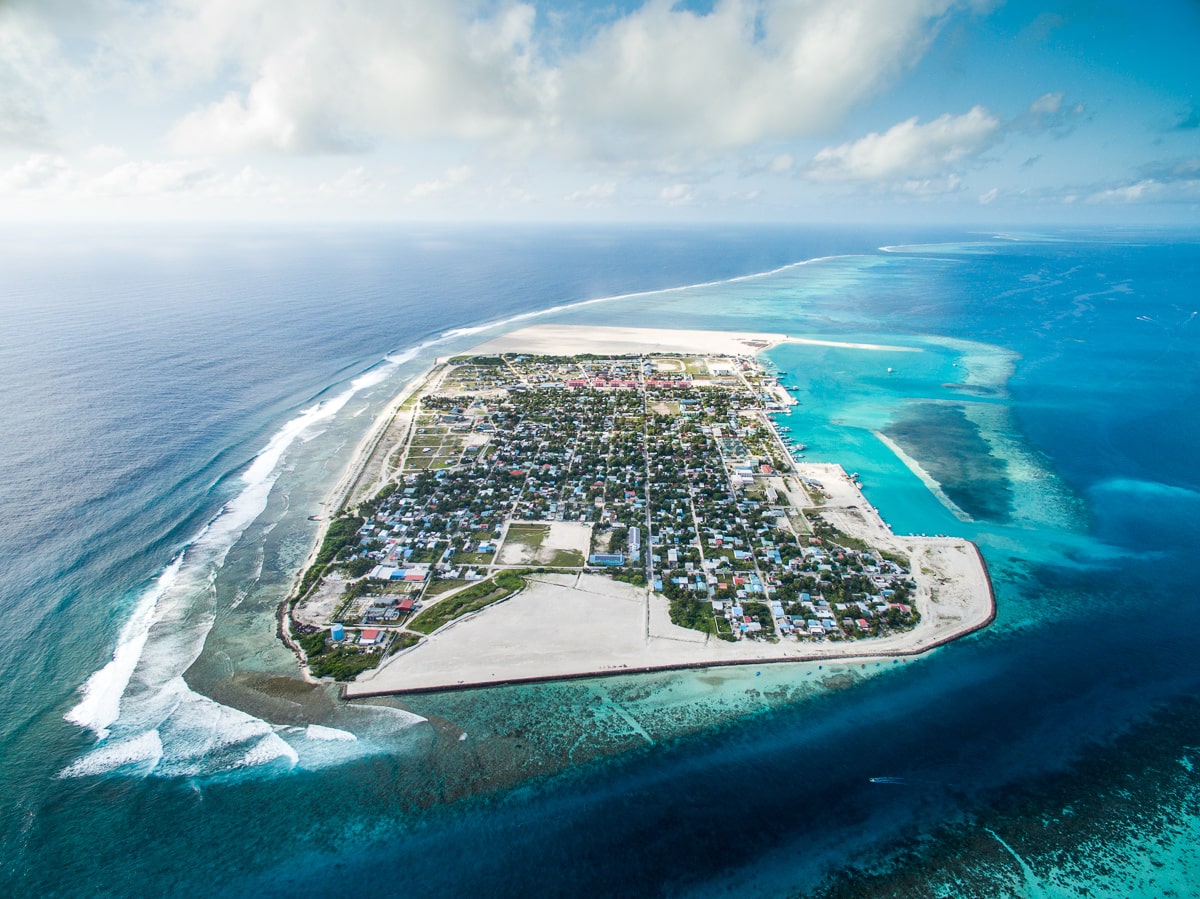 The unusual structure is part of Thinadhoo's 'Museum Park' project – the key element in the golden jubilee celebrations which mark 50 years since the resettlement of the island after the government's forced evacuation in response to the 1960's Suvadive revolt.
The project seems to have fallen a little behind schedule this year, which will give more time to consider how the museum will handle the episode which still provokes bitter (and graphic) memories among local people. A pictorial representation of events has been mooted, though it might be a problem if the pictures move; a film version of events was blocked by the government just last year.
Recent local council elections suggest that Male's billion rufiyaa apology hasn't quite won over hearts and minds yet. But more investment will be needed to populate the 55 hectares of reclaimed land, so perhaps the government can try again in time for the 2018 election.
Maybe a bigger stadium will do it (for their foreign footballers), or perhaps a bridge to neighbouring Kaadedhdhoo airport? Or maybe they're just waiting for a proper apology.
---
---