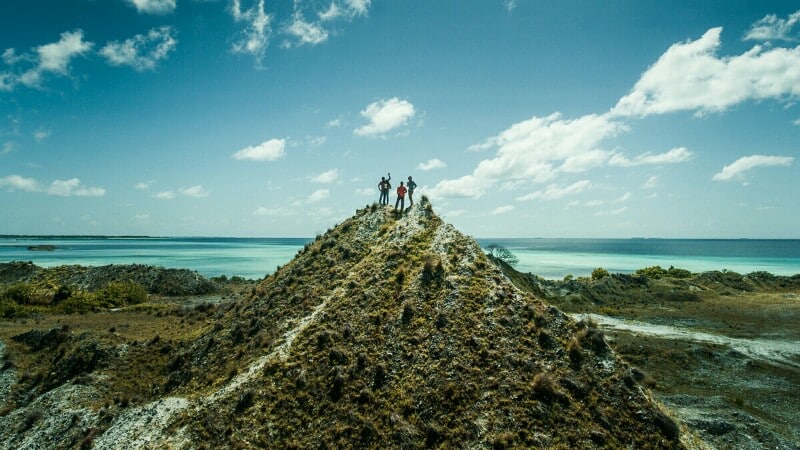 2k Journal:

Two Words with One Drone
---
First stop on the trip south from Thinadhoo was Gaafu Dhaalu Madaveli, which ended up also taking in Hoandedhdhoo, as the two are so close it seemed pointless to pack up all those bags and leave the fabulous hospitality we were enjoying. (Ramadan does tend to make bags heavier and hospitality better).
So short is the distance between the two that you can clearly hear the call to prayer in Hoandedhdhoo while sitting in a your joali in Madaveli. Indeed, the ladies of Madaveli often wade across to their neighbours, as worshippers with a poor sense of direction must surely have from time to time.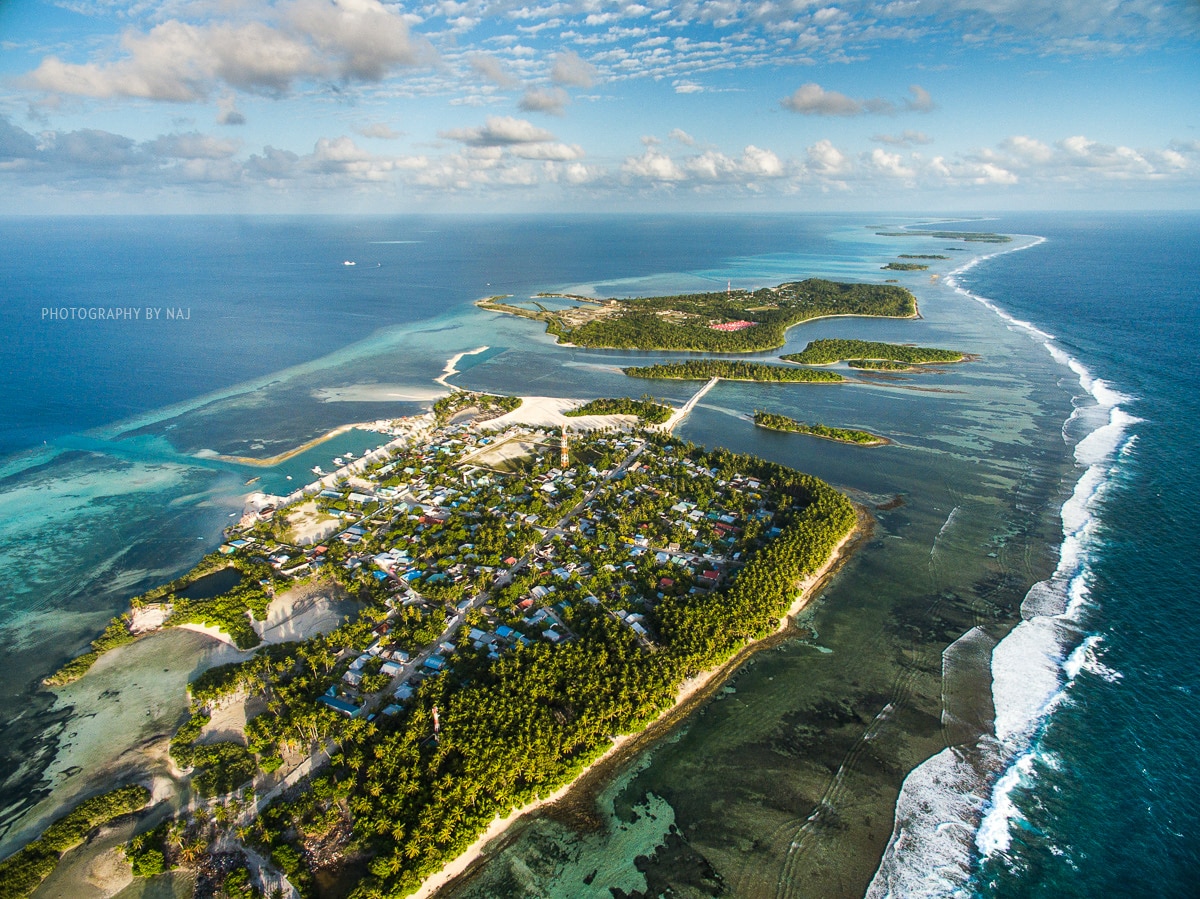 But wet pants will soon be a thing of the past as the relentless reclamation of Madaveli has already stretched a sandy limb over to the island of Haadhoo, with markers already laid out to complete the road reaching to Hoandedhdhoo. For now, the extension of the Madavelian territory serves as a good way for people to shorten the fast (roadha kuru kurun) with a leisurely bike ride to Haadhoo, if they haven't already been over there for a sneaky cigarette.
But those who think they're unobserved should maybe think again, for while people in Madaveli can hear what's happening in Hoandedhdhoo, people on the southern island can actually see most of what goes on to the north thanks to the huge sand pile left by the ongoing Horizon Fisheries Complex. Although work on the Villa Group project has been stalled in recent months, the 65ft Mount Hoandedhdhoo (last time we do that joke, promise) definitely adds some new complexity to the horizon.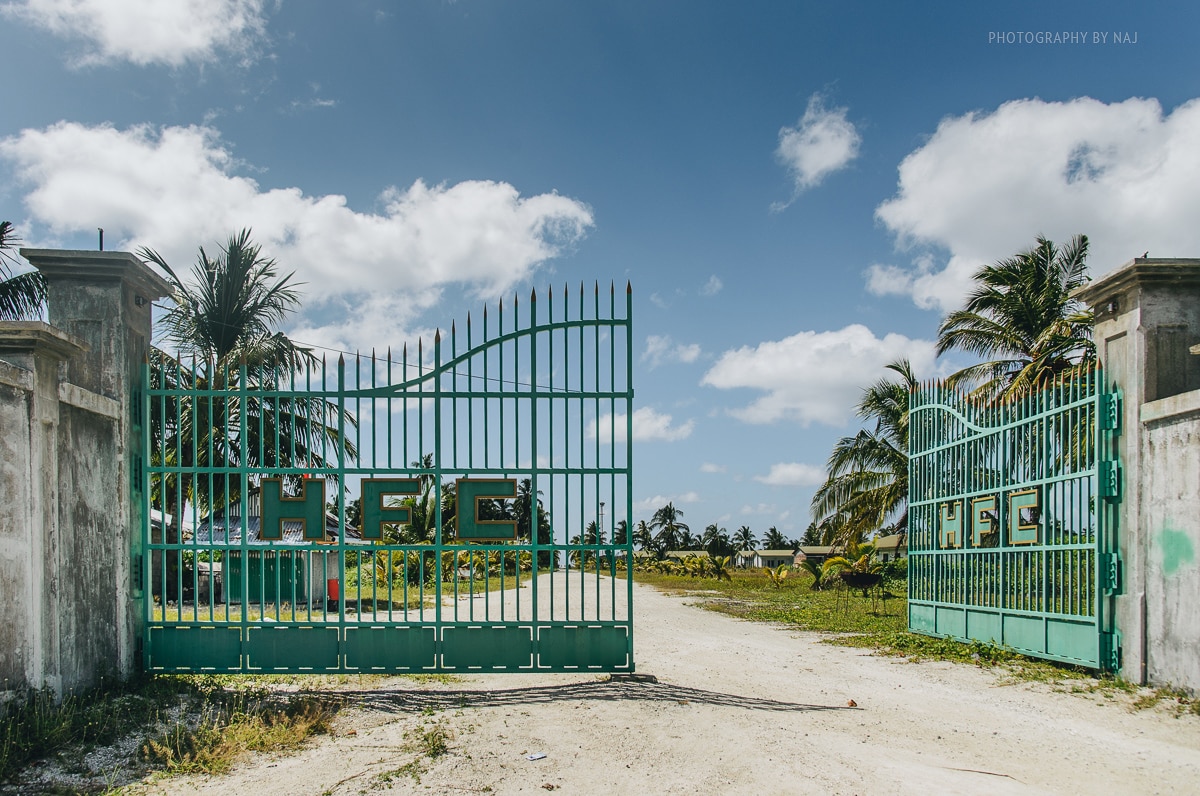 Regarding the project itself, plans seem to involve a full fish-processing site to rival the state-owned Koodoo factory on the other side of the atoll. Comprising perhaps a fifth of the island, the imposing gates of the complex put one in mind of Willy Wonka's factory, apart from the Jumhooree Party flag flying inside, obviously. It's hard to work out how people here could eat more tuna, but maybe a golden ticket in a mas dalu might drive up future sales.
Other than this, we spent just a few hours in Hoandedhdhoo, the smaller and slightly more picturesque of the two islands, whose sandy streets have been spared the now-obligatory red and pink China flats; which are up opposite the fish complex. Other points of interest are the seven small lakes, which seem a real feature of islands in Gaafu Dhaalu, as well as the particularly impressive – if now rarely used – Hukuru Miskiiy.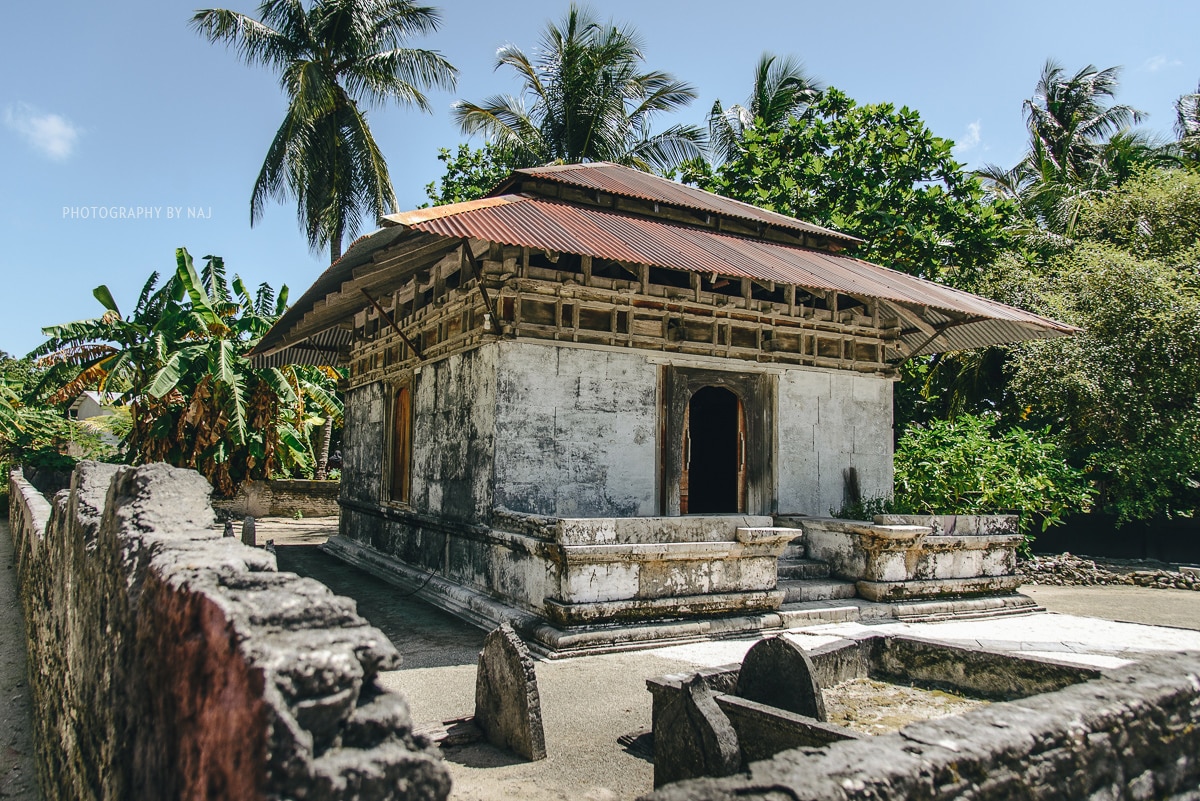 Back in Madaveli, we spent a leisurely few days navigating the island's curiously winding streets, visiting its only coffee shop and meeting some of its local craftswomen, who showed us how dhivehi hakuru and libaas are still making island life a little sweeter.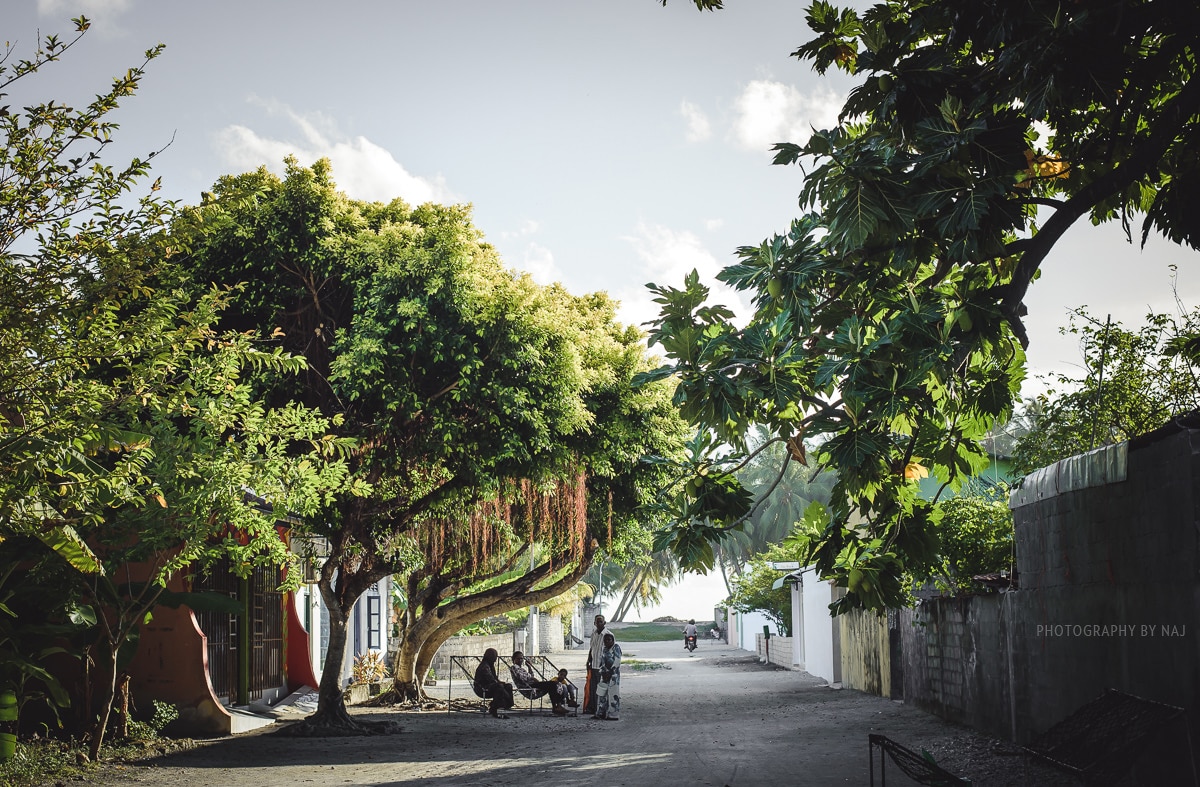 Perhaps when the road between these two islands is completed they'll go for a Hulhu-meedhoo/Faares-maathoda/Kola-maafushi style portmanteau, but 'Mada-hoandedhdhoo' almost makes Kanduhuluhdhoo sound catchy (hands up if anyone is still reading this).
Anyway, these two are still separate islands for now, but we got them covered in one visit, and one drone flight…and there's the pun from the beginning!
---
---