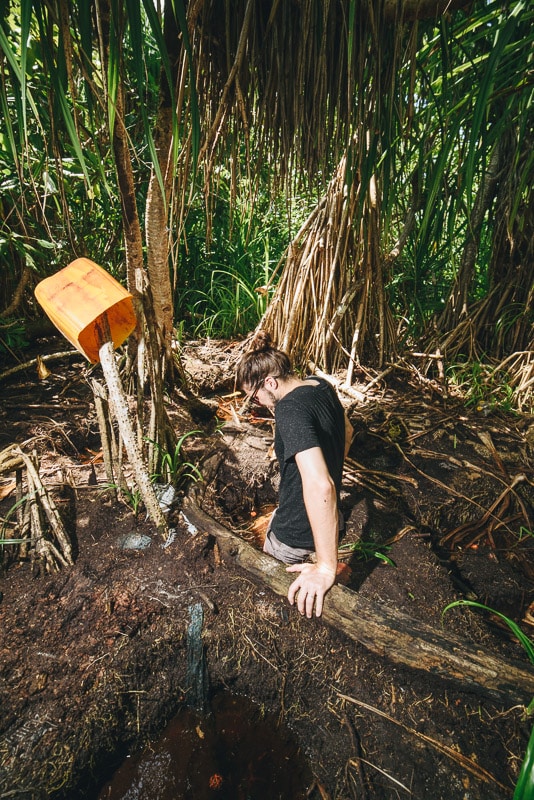 Now we got very excited when we stumbled upon this story while in Laamu Kalaidhoo.
When we were told about the beys kulhi by almost everyone, we were expecting some sort of wetland area with a few medicinal plants dotted around.
When the guys showing us around the island couldn't actually find the place (most had never actually been), we figured it couldn't be that interesting after all, and were thinking maybe we would focus on other stories during out time.
So glad we didn't!! The Kalaidhoo crew eventually found the right opening in the right jungle thicket and within a few minutes we were standing in a bizarre but brilliant beys spa.
We've certainly never seen anything quite like it in the Maldives, and it will be a welcome addition to our upcoming book 'Fabulous Fenganda, Crazy Kulhi, and Wonderful Wetlands' [pre-order now].
Visit the beys spa: https://twothousandisles.com/story/beys-spa/
---
---