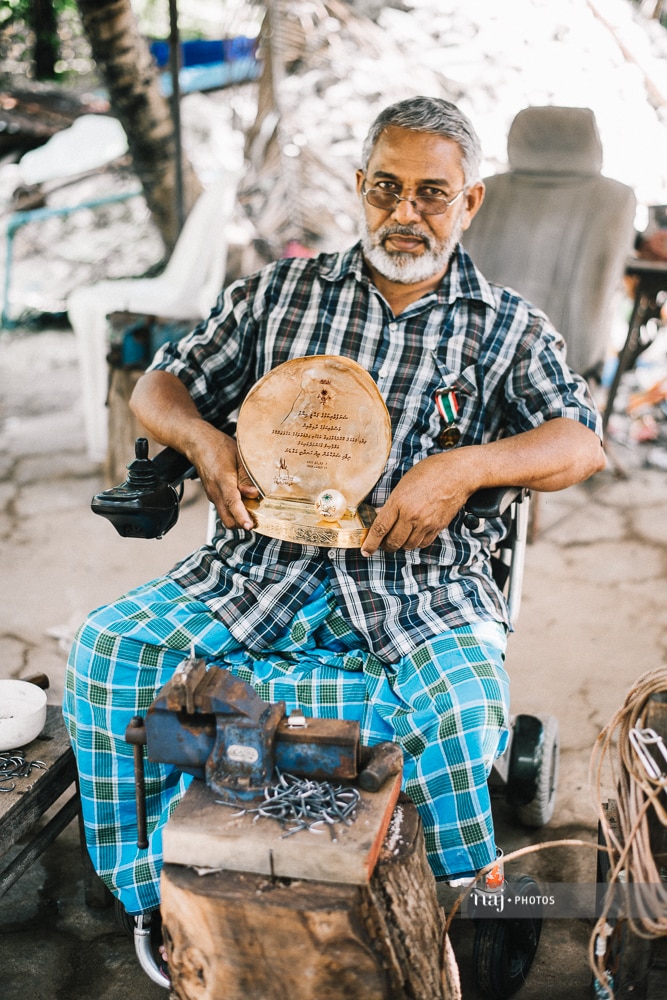 Here's another one we've been sitting on since our visit to Huvadhu (and sitting on hooks for too long isn't wise). So, we just got off it and here's what hatched.
When traveling round the atoll we hadn't realised just how much of the Maldives' fish were caught in Gaafu Alif and Gaafu Dhaalu, though it makes a lot of sense in hindsight.
But, without hooks, it's just a bunch of guys on a boat trying to sweet-talk tuna onto the deck…and even Maldivian fishing isn't that eco-friendly. This is where Saaditha and Manik's local hook-making business comes in.
They were also very helpful with a lot of information about Faresmaathodaa, and it's nice to know that their relentless entrepreneurism has already been recognised nationally (more than once).
We know that theirs is the only business of its kind in the southern atolls, and whether they are able to supply the whole country – or whether we'll find more hook makers in Haa Alif – we'll have to wait and see.
Get hooked here: https://twothousandisles.com/story/hooked-in-huvadhu/
---