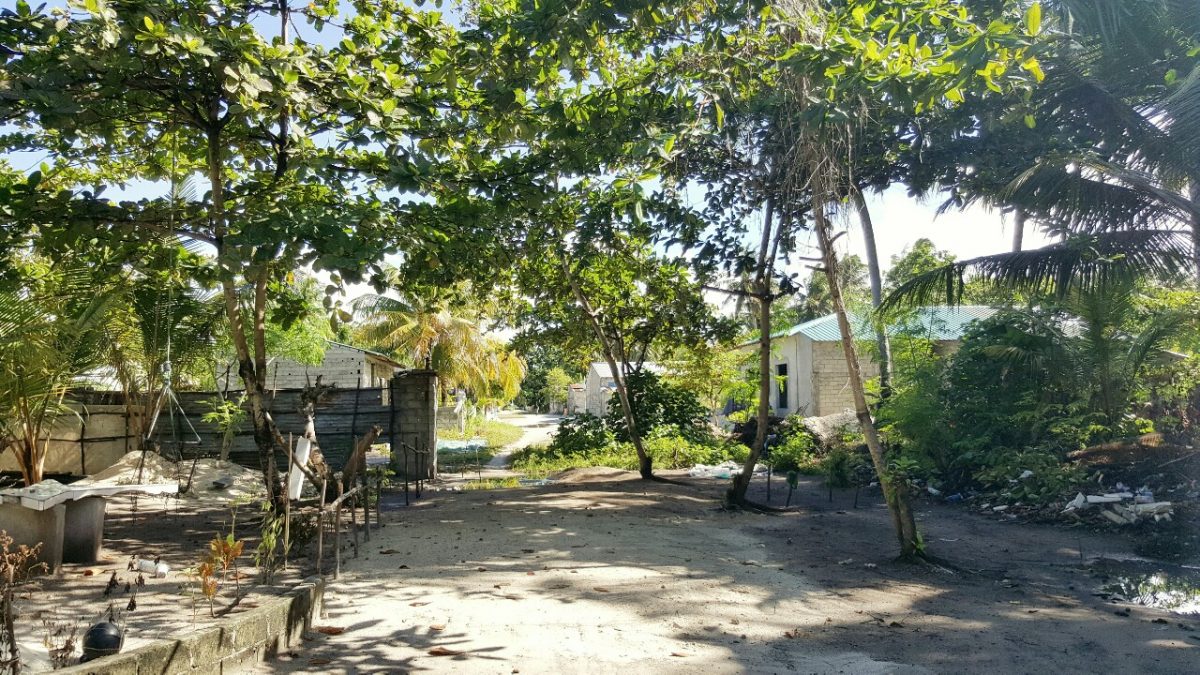 Having spent the past three days in Gaafu Alif Gemanafushi, we planned to finish visiting the atoll's south before completing our tour of the northern islands.
So we said: "let's go to Kandhuhol…Kandhululu…Kandaadha…sod it, let's go to Kondey first!!" And so we jumped on the 6am MTCC ferry, which stops at every island in the atoll twice a week (MVR25/USD1.6 per trip).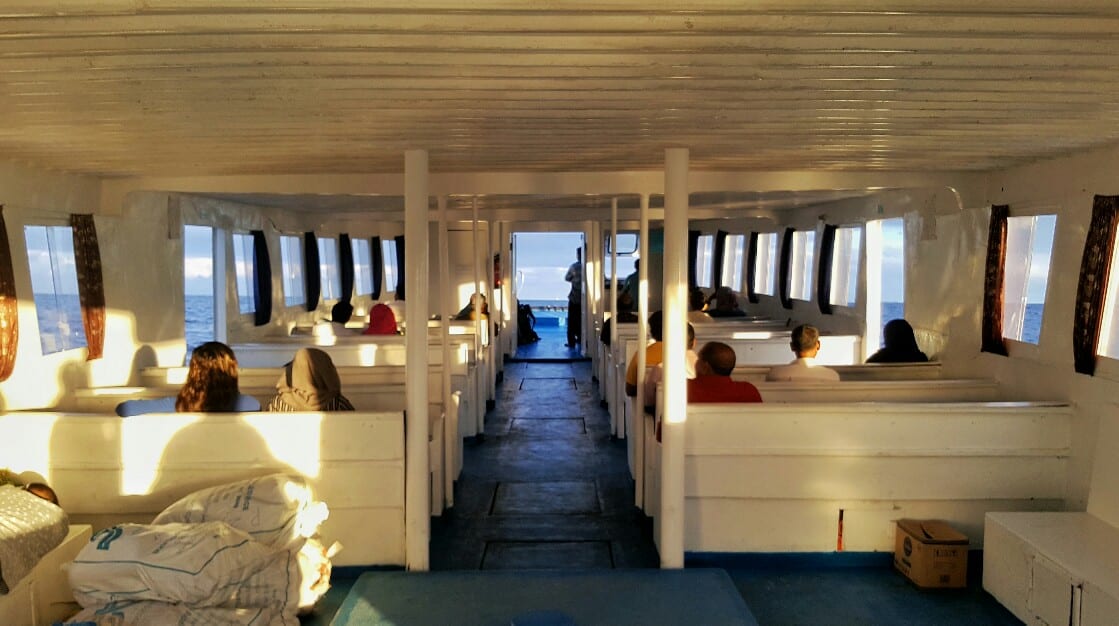 We had been told that there'd be little to do in Kondey, which has the smallest population in the atoll sprinkled over one of the largest islands. Officially, 570 people come from Kondey, but the most recent census showed that more than half live elsewhere. Everyone was moved off the island as part of President Nasir's population consolidation in the 60s, before being allowed to return in 1975…this morning felt a little like 1974.
We knew we'd find some people at the council office and the school (47 little people to be precise – grades 1-7); so there we went. We gathered as much information as we could, but couldn't get the answer to the one question we had hauled off the ferry with our bags; where are the island's Buddhist remains?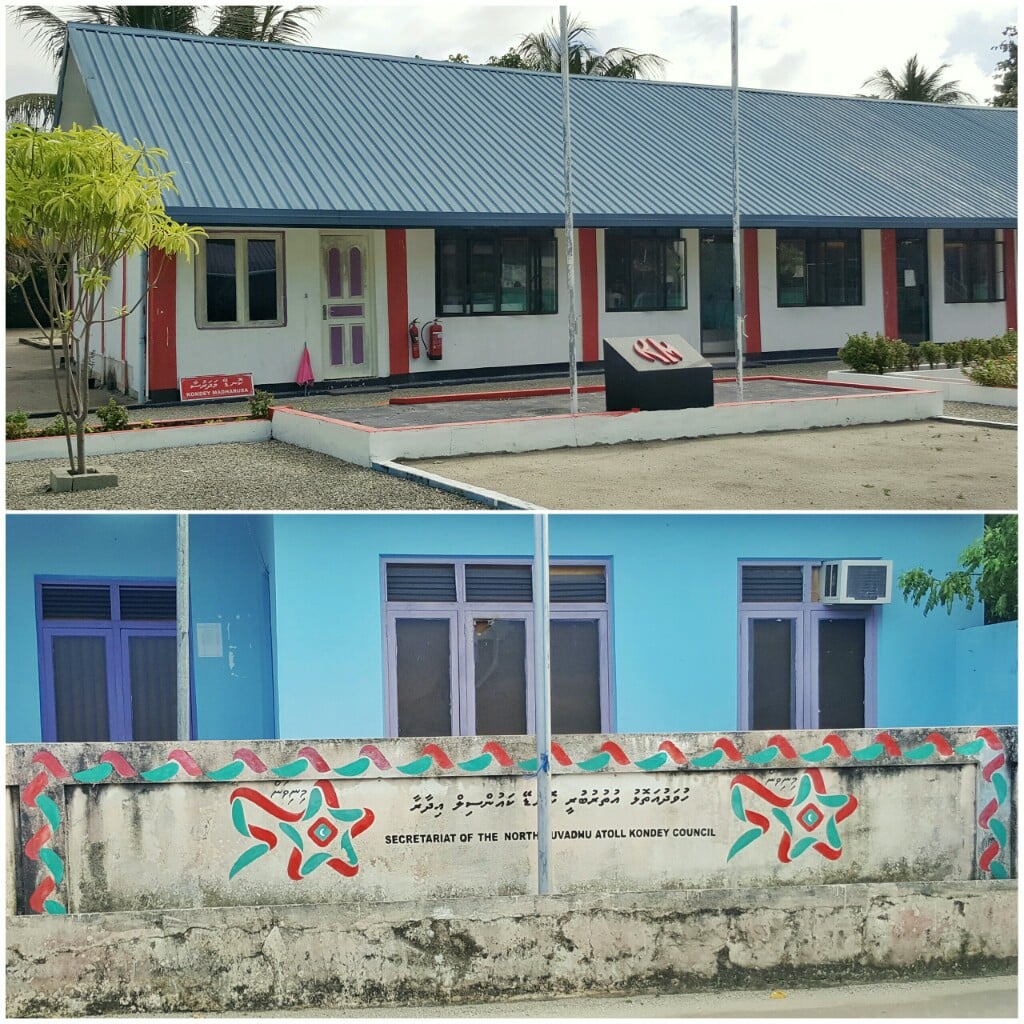 We knew they'd been found all over the south, in Huvadhu in particular, and we've already seen some very interesting artefacts in Nilandhoo. The Kondey island council office explained that the last group looking for remains came in the 1980s, finding and taking some 'idols' – a visit that possibly corresponds with Thor Heyerdahl's trip.
Indeed, the three sources for the small Wikipedia entry on the island includes a paper from Heyerdahl's Kon Tiki museum in Oslo. We actually visited the museum late last year (entirely coincidentally) and asked about Maldivian exhibits, but were told there weren't any.
So, with hours remaining before the ferry passed back through heading south again, we decided to do our own search for the 'large ruins' that our 30 seconds on Google had promised us.
Large areas of jungle lie either side of the village's four streets, interspersed with farming plots, and our initial search was unsuccessful. But, undeterred, and infused with a little mas riha, Dan set off into the jungle alone after lunch as Naj sent the drone up to search from the sky ('ooh, look at that udhuhene batthella', cried one lady).
A quick rummage soon turned into a full trek, as he delved deeper and deeper through needling pandanus leaves and fallen palm branches. Pouring with sweat he ploughed on, like a degenerate gambler in a sauna…'just through the next thicket, it will definitely be there'. Then, just as he was heading back in defeat, a pile of green rocks caught his eye…a pile of green rocks!!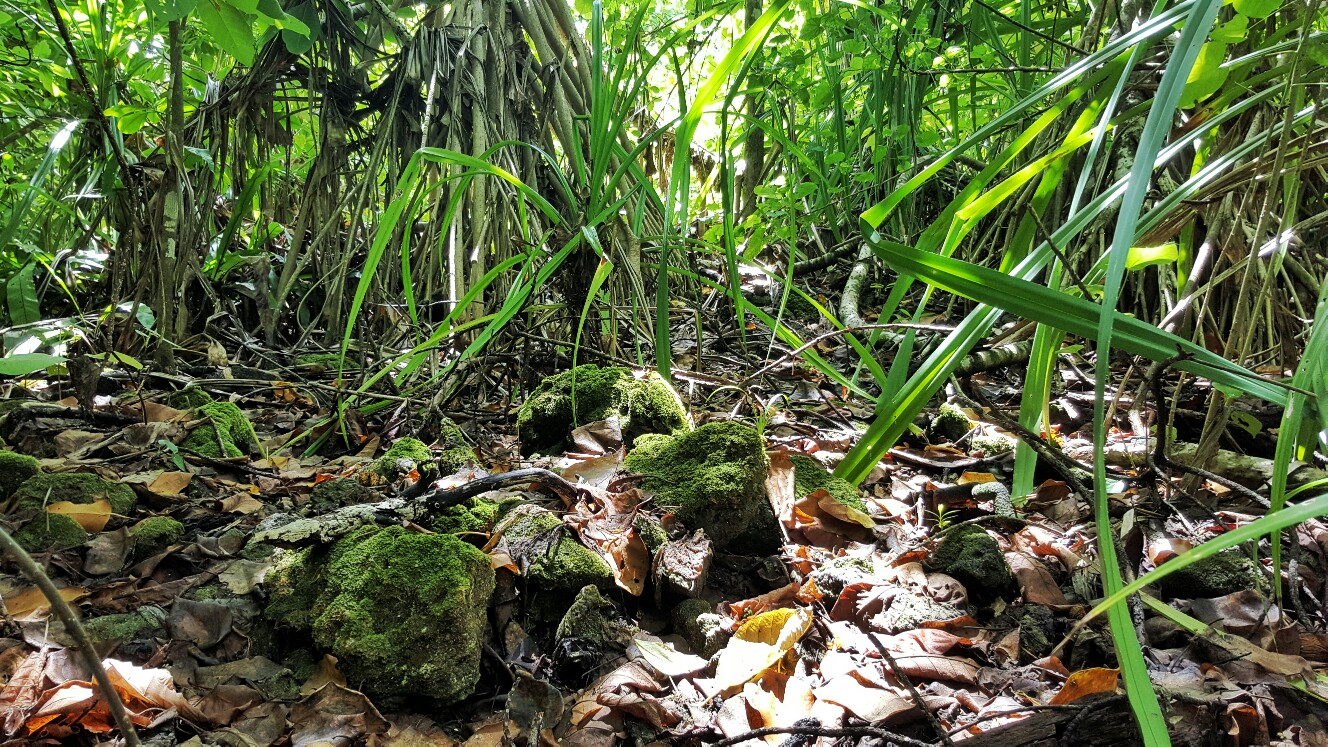 In coral islands that don't do elevation or rocks (at least in the middle), this had to be one of the Kondey hawitta. It was similar to the hawitta we'd seen in Hithadhoo, and it seemed we had our answer – the Maldives' ancient history in all its 'glory'. An hour after heading off, Dan emerged, drenched, with a single confusing picture of success on his phone.
We'd gotten what we came for, and will probably give the Hawitta hunting a rest for a while. What's more, we still had time to learn how to pronounce Kanduhuludhoo before the ferry returned.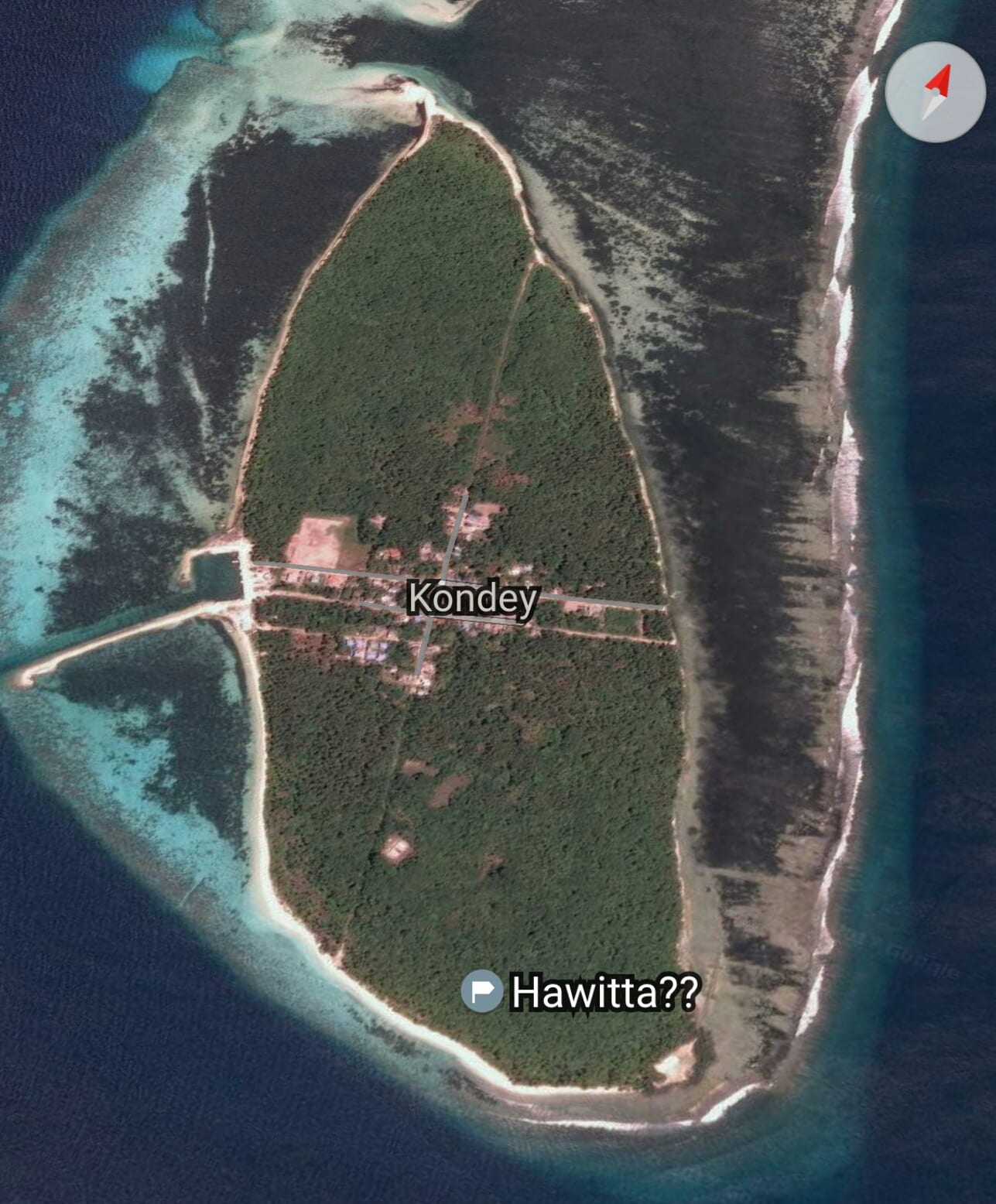 ---
---