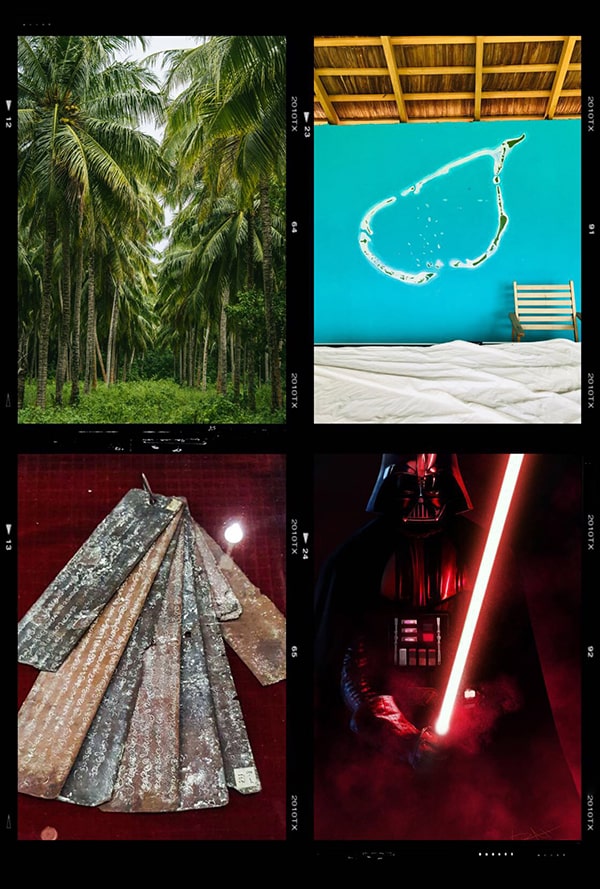 2k Journal:

What do large islands, loamaafaanu and lightsabers have in common?
---
(Answer: they all start with 'Laamu').
So, we've finally made it up to Laamu atoll for the next leg of the Two Thousand Isles trip. (Well, up to Male' from Addu and back down…you know how the flights go).
We had originally hoped to make our way here soon after the trip around Huvadhoo and Fuvahmulah last year, but got a little waylaid somewhere in the Huvadu Kandu, prompting a steady stream of people asking us, "what ever happened to that 'One Thousand Islands' thing you were doing?"
Well, we've managed to continue the next leg of the trip with a project for Reveries Diving Village on Gan island, and we'll be dodging the last wails of the the South-West monsoon in their excellent company for the next few weeks.
Having already visited the other islands named 'Gan' in Addu and Gaafu Dhaalu, we now also have the option of just renaming the blog to something more manageable and calling it a day. ("Hey, what ever happened to that 'Three Isles Called Gan' thing?").
We plan to tour the whole atoll during this month, to learn more about its 60-odd islands, their prominent place in Maldivian history, and also more about that time they filmed that Star Wars thingy here.
As always, if anyone wants to meet up while we're here, please get in touch, or let us know any stories you feel are too important to be missed in Haddhunmathi (should-have-done-that-ee!!).
---
---