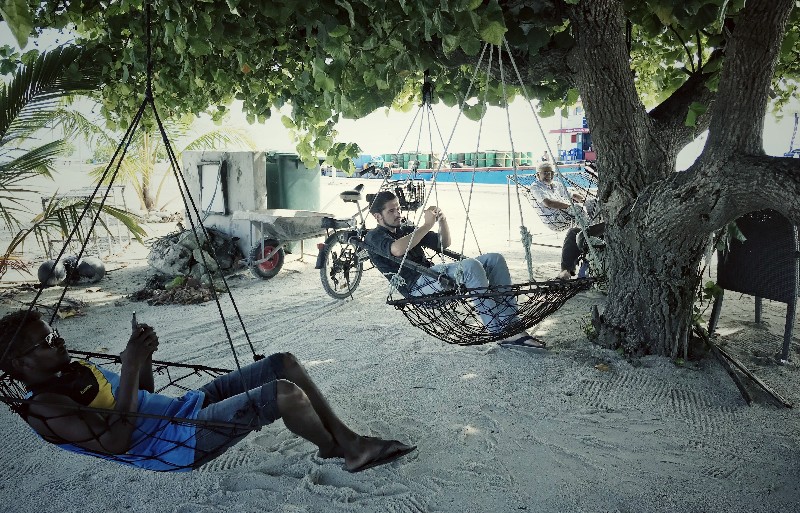 Journey Update:

Back to Kunahandhoo
---
Having stopped at the Kunahandhoo jetty a couple of days ago, just long enough to watch people packing palm thatch into a cargo dhoni (see our last story), we returned from Maavah this morning for a proper visit.
No ferries on a Friday, so we hitched a ride on a launch, swapping quiet conversations from Maavah's harbour-front joali for the loud 10am sun waiting on Kunahandhoo's recently reclaimed bandharu.
We've already found our place to stay, sent the drone up to scout around a bit, and we'll be on the story hunt this afternoon.
Tomorrow, Hithadhoo.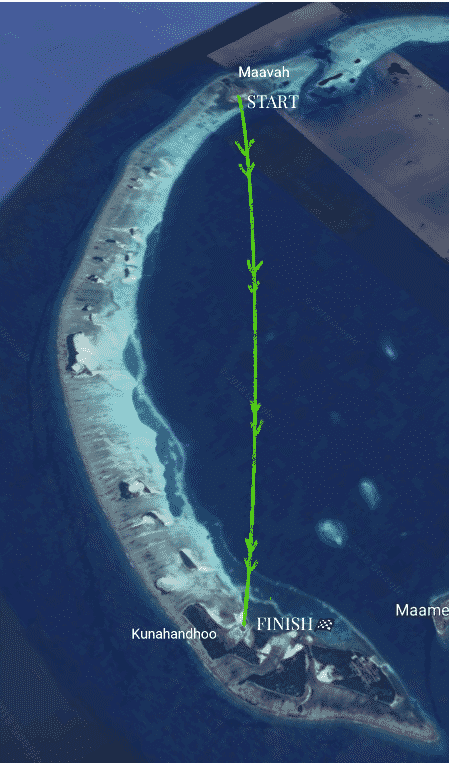 ---
---