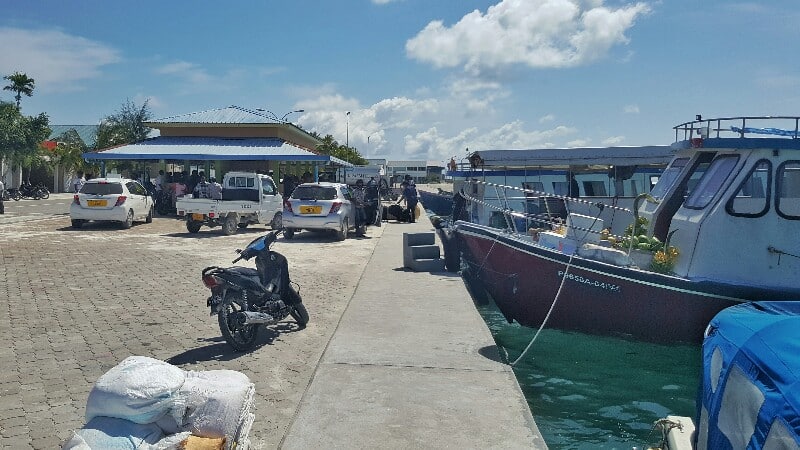 JOURNEY UPDATE: Hello Gaafu Dhaalu
---
We left Gaafu Alif Dhevvadhoo at 9am this morning, heading west into Gaafu Dhaalu. The captain didn't make an announcement or anything, but we're pretty sure we saw the ocean change colour slightly on the border.
Soon we slid past Amari Havodde resort and into Thinadhoo harbour, our second atoll capital in a week. Sitting on the top of a long chain of islands, Thinadhoo mirrors Villingili, though it's almost twice the size in terms of population.
After a slightly wacky route around North Huvadhu, our trip through the rest of the atoll should be more straightforward, heading south through each island over the next month before finishing in Gadhdhoo (where we can shout across to our friends in Kanduhulhudhoo).
---
---