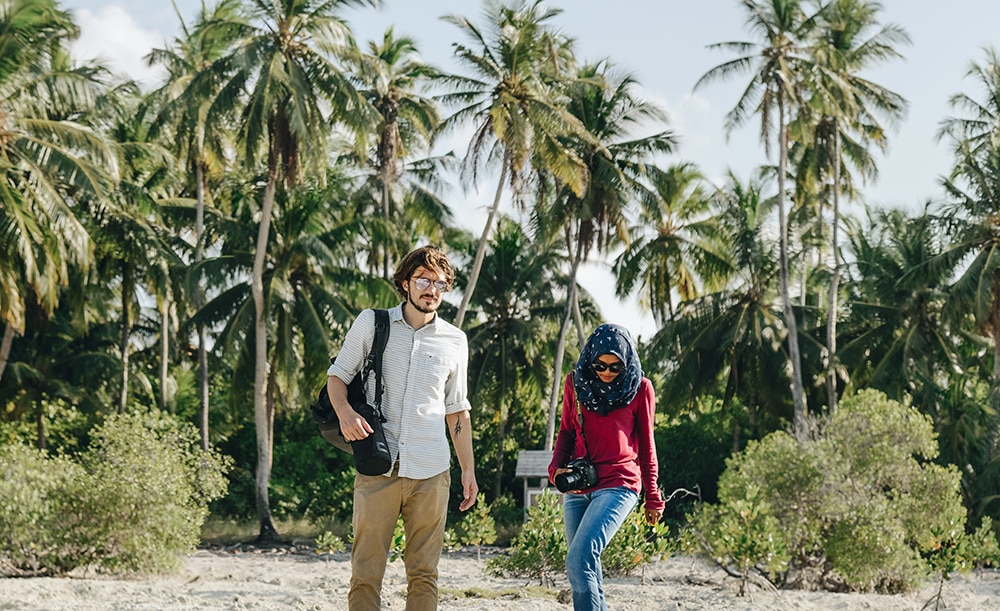 Dan's Interview with MVHotels
---
We're gonna be sharing some of our content with our friends at MVHotels as we travel and we thought we'd kick off the partnership with a full interview about the 2k Isles project.
In a detailed interview with Izra Ahmed, Dan talks about….
…what inspired the project:
…Naj and her pictures. Her work grabs people's attention in a way that not even the most well-researched and carefully written article can. If I can think of a concept or an angle, Naj can bring it to life, which inspires me to look at every aspect of life here with a fresh eye.
…how the world sees the Maldives:
In terms of what the world sees of the Maldives, I think there's a gap opening up between what is considered important enough to make international news, and the travel and tourism literature that helps fuel the tourism industry.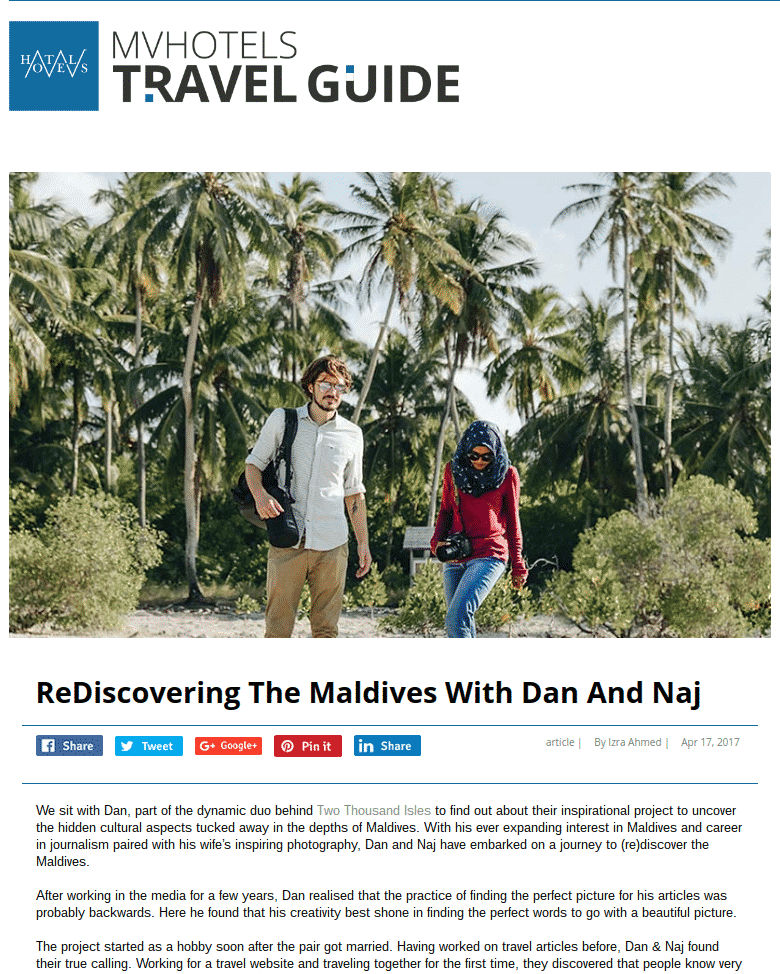 …the need for an image change:
I think the country's rapid development as well as the growth of the guesthouse tourism industry means it's important to celebrate the wider aspects of Maldivian culture, both in order to teach travellers about the islands but also to preserve local culture against inevitable changes that economic development will bring.
…guesthouses versus resorts:
…there's obviously infinite potential for new discoveries on islands with guesthouses. After staying on a resort you can say you've 'seen' the Maldives, after a trip to a guest house island to you can really say you've 'been' there.
…and plans for the future:
The first few months will be key in determining the overall scope of the project, but we're confident that we'll generate enough enthusiasm to keep Two Thousand Isles going long enough to personally verify that there aren't that many islands here after all!
Read the full Q&A here on MVHotels: http://mvhotelsonline.com/article/-ReDiscovering-the-Maldives-with-Dan-and-Naj-id588
---