A Drop in the Ocean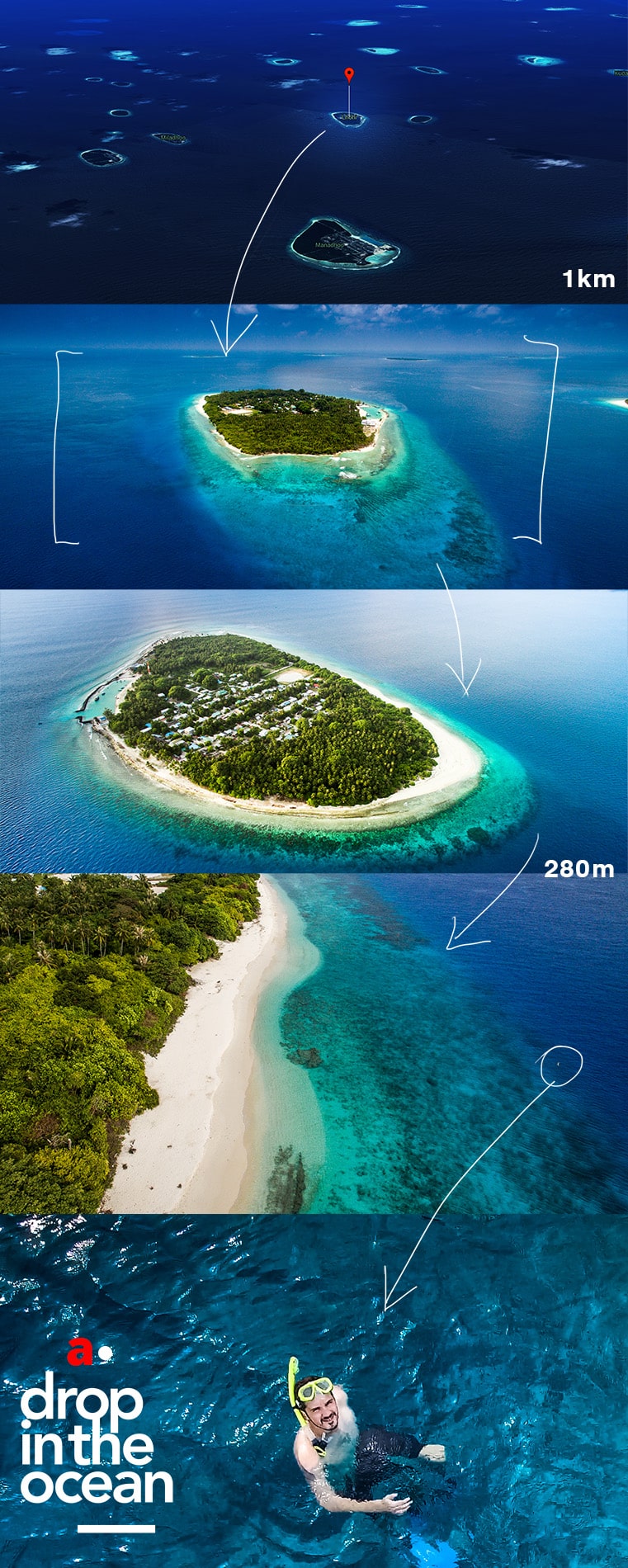 ---
298 square kilometres of land, which make up less than 1 percent of the sovereign territory. The phrase 'Maldivian land' is almost an oxymoron.
The nation is the world's 187th largest (smallest) in terms of land area, which – if combined would be roughly equivalent to the size Malta, half of St Lucia, or a tenth of Luxembourg.
Legal entitlement to adjacent waters boosts the state's territory to 42,000 square kilometres* – around the size of Switzerland, the Netherlands, or Denmark – while the Exclusive Economic Zone extends fishing grounds over a further 900,000 square kilometres (the size of Pakistan, Nigeria, or Venezuela).
With no land borders, the Maldives' isolation is tempered by maritime borders with Sri Lanka and India to the north, and the British Indian Ocean Territory to the south.
Famed as an island nation, but a country that is 'more sea than land', in the words of the Maldives' first president, Mohamed Amin Didi, who also once referred to the archipelago as 'a splutter of the cartographer's pen'.
Perhaps 'ocean nation' might be more appropriate.
*The Maldives is often described as spanning an area 0f 90,000 square km, though this appears to be a rough measurement of the spread of the atolls from north to south, times east to west, and has no basis in international law.
---
---