The Maldives' capital has always been the epicentre of economic and political life in the island nation, and so has always been well-protected.
But the external threats occupying the governing island have changed somewhat over the years.
Up until the mid-twentieth century, visitors to Male would have been able to see the remnants of a once-imposing fortress, built 300 hundred years earlier.
In response to the trauma of Portuguese occupation in the 16th century, Sultan Mohamed Imaddudin built a 20ft high wall – fitted with guns looted from shipwrecks – around the northern part of the city to fend of waves of foreign invaders.
Reported by HCP Bell as having fallen into disrepair by 1883, the wall's remnants had been largely removed by the time the Maldives stepped out from Britain's protectorate status in 1965.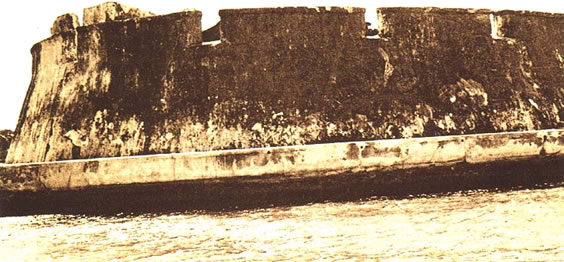 Male subsequently remained unprotected from external threats for decades until an old foe reemerged, leaving the capital submerged in the late 1980s.
While Bell had described a 3ft artificial seawall made from coral protecting the quiet town from monsoon swells, by 1987 Male's population was ten times as large and thoroughly exposed to flooding that caused $6million dollars worth of damage and a cholera outbreak.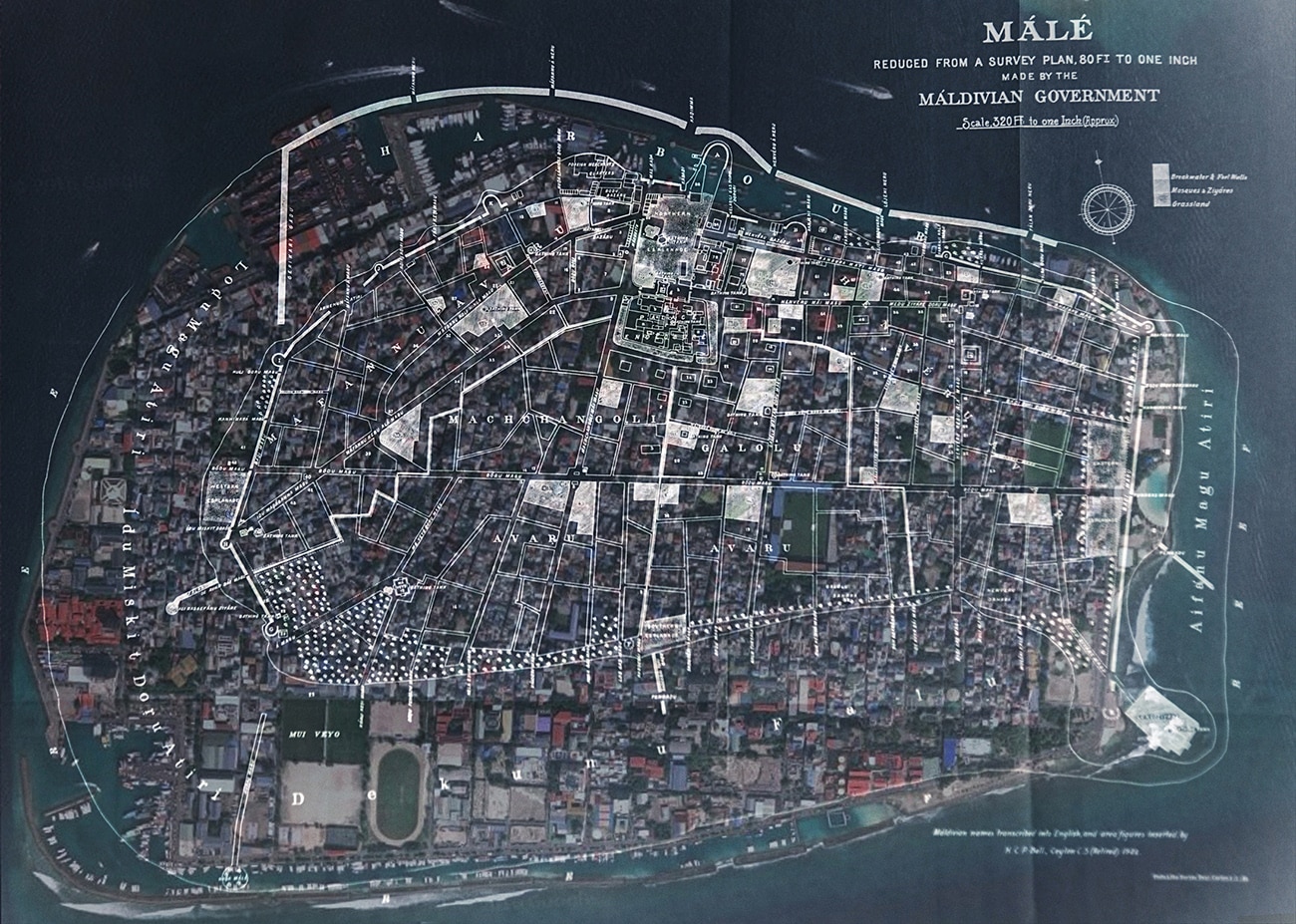 After previously being kept out of fort Male, foreign states were now called in to assist in the fight against this formidable assailant. Japanese grant aid funded the construction of $63 million worth of flood defences over the next 14 years.
Huge concrete tetrapods now protect all of the island's 6 sq km – except for the main northern harbour areas – against ocean colonialism. In spite of this, rogue waves can still slip behind enemy lines, assaulting large parts of the metropolis which now teeters on the outer edges of the reef.
As with the 17th century fortress, the 20th century seawall has proved its worth against large scale assaults – albeit against the 2004 tsunami rather than European navies.
Unlike the Portuguese and Malabaris who once terrorised the Maldives' capital, however, there is little chance of the oceans being permanently banished.
---