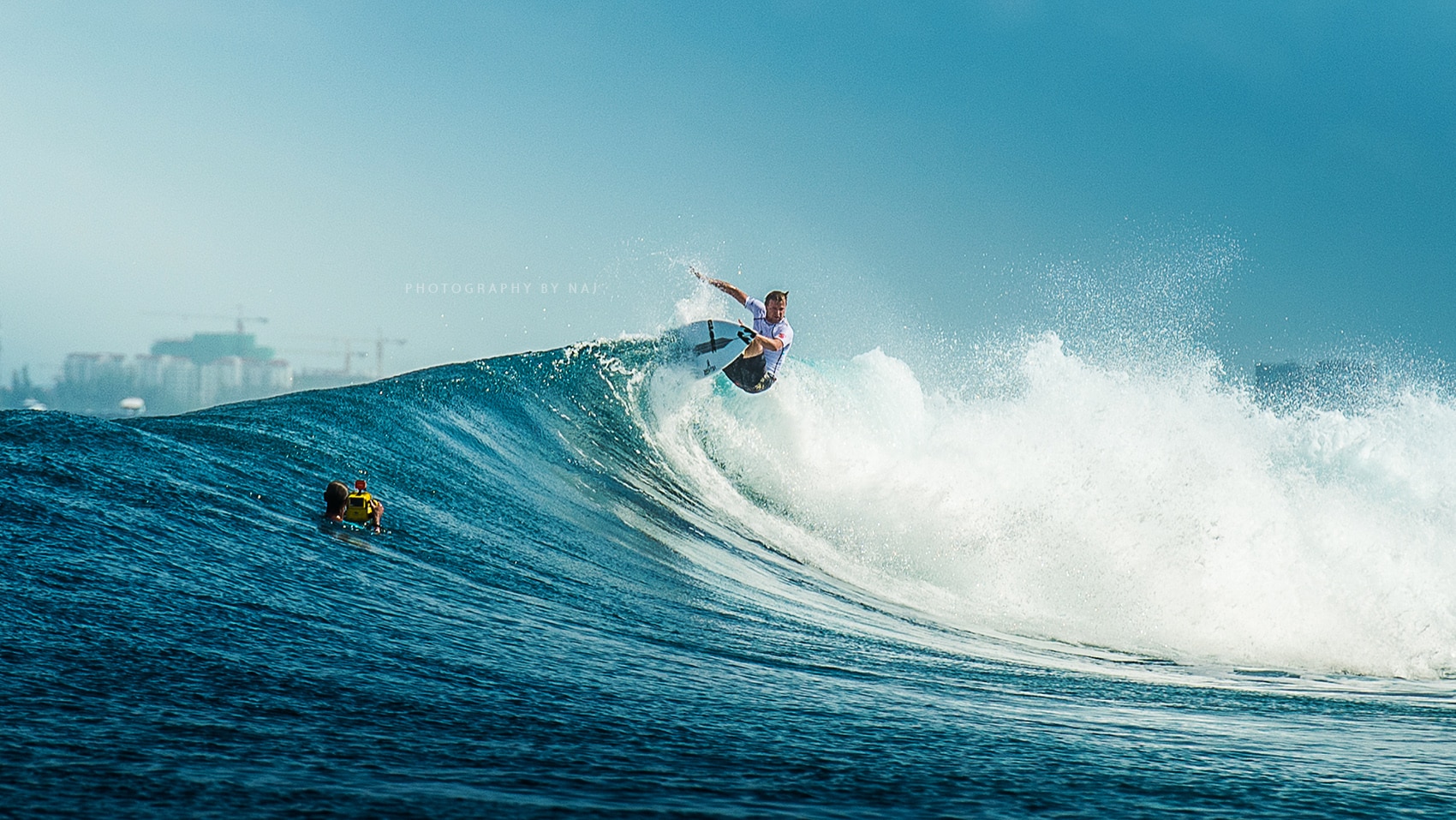 The Maldives yesterday welcomed the 20 millionth* wave to arrive at Sultans break, Kaafu Thamburudhoo, this century.
Having travelled thousands of miles across the Indian Ocean, the surprised swell was met by community members and the media, as well as celebrity surfers on the east side of the archipelago.
"I'm very surprised," said the wave. "I never expected anything like this. I normally go to Kiribati."
Australian surfer Taj Burrow was the first to greet the wave, riding it to a $10,000 prize as the special guest's arrival was timed to coincide with the Maldives Surfing Champions Trophy finals. It's unclear how the money will be divided.
More waves have been visiting the Maldives in recent times, with the low-lying local islands becoming more accessible each year. Ninety-nine percent of the country's tourist infrastructure is within 100 metres of the shore.
Global carbon emitters have dubbed this 'Visit Maldives Century', aiming to flood the island nation with gushing guests as soon as possible.
Environmental conservatives have expressed concern, however, that the intrusion of these arrivals may literally re-shape the islands, upsetting local cultural norms and livelihoods.
"I'll definitely come back," splashed the wave. "In the meantime, I'll take a little bit of the islands with me when I go."
*probably…maybe
---
---
---