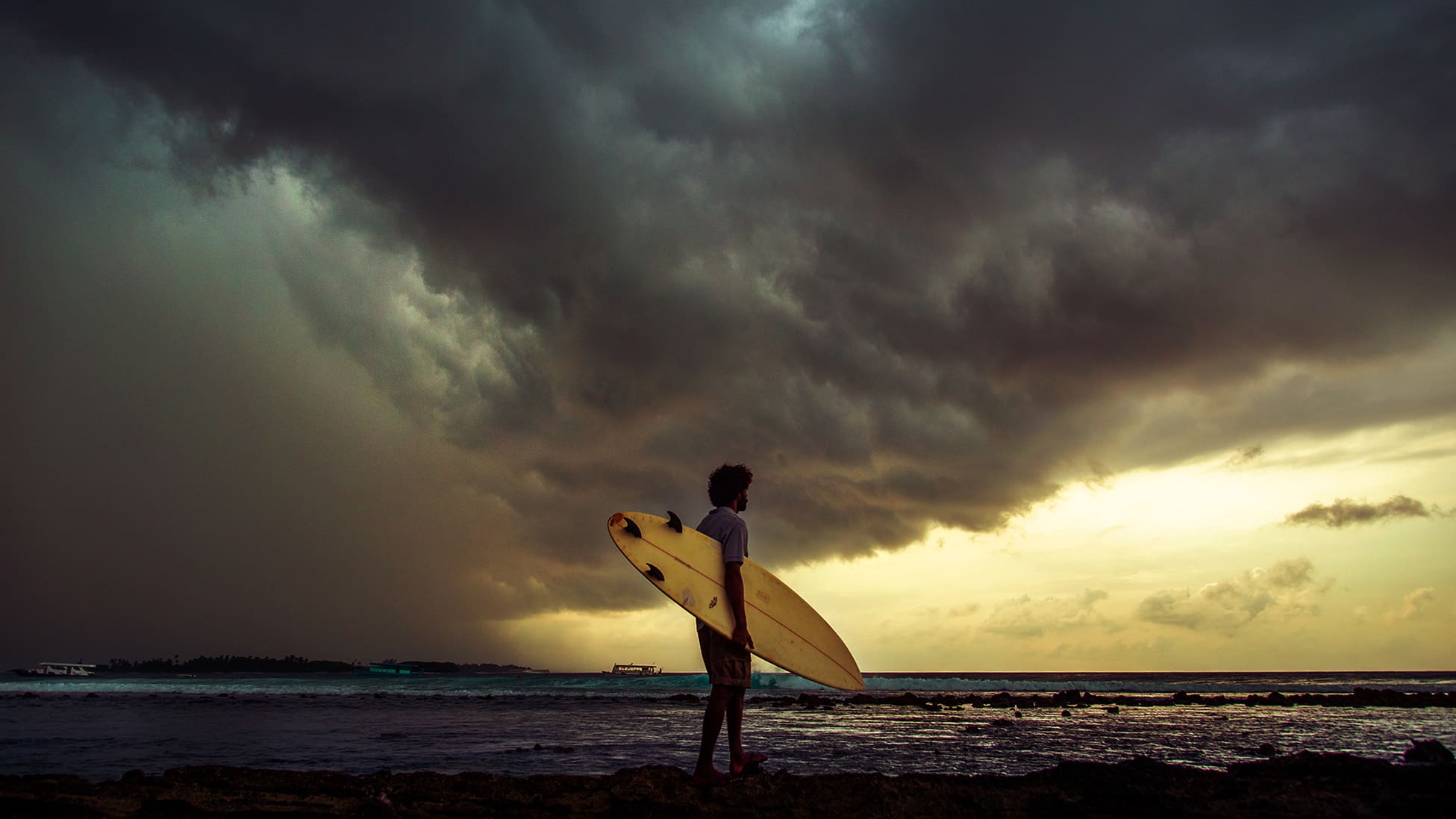 When Australian surfer Tony Hinde first stumbled upon the surf breaks of North Male atoll in 1973, he immediately stopped searching for his surfing shangri-la.
Later describing the unique left and right handers breaking off Thamburudhoo island as "like every surfing fantasy I'd ever imagined", the 20-year-old would become known as the man who brought modern surfing to the Maldives.
Having been shipwrecked on the reef at Helengeli on his way to East Africa – courtesy of an opium-addled captain – Tony would live the rest of his days in the islands, passing away on his beloved waves 35 years later.
But chastened by his experiences of the over-exploited surf spots in Arugam Bay, Tony 'Hussein' kept the secret of Maldivian surfing to just himself and a select group of friends for 15 years after his arrival.
By the late 80s, however, the secret got out and surf tourism arrived in the Maldives. With the waves of paradise well and truly 'found', the generations inspired by Tony's passion (both of which are pictured here) are struggling to access the waves in their own backyard.
The monetisation of the breaks casts a dark cloud over local surfing, with repeated attempts to privatise the now-crowded waves in the tourist hub. Meanwhile, the long-term effects of the China-Maldives friendship bridge on Male city's only surfbreak are as-yet unknown.
While Tony and his friends would hide from passing tourists and send fellow-surfers in the wrong direction, the atoll is now overwhelmed with floods of visiting surfers. Locals describe the breaks today as 'war zones' as resort owners ride the waves of dollars breaking over the archipelago.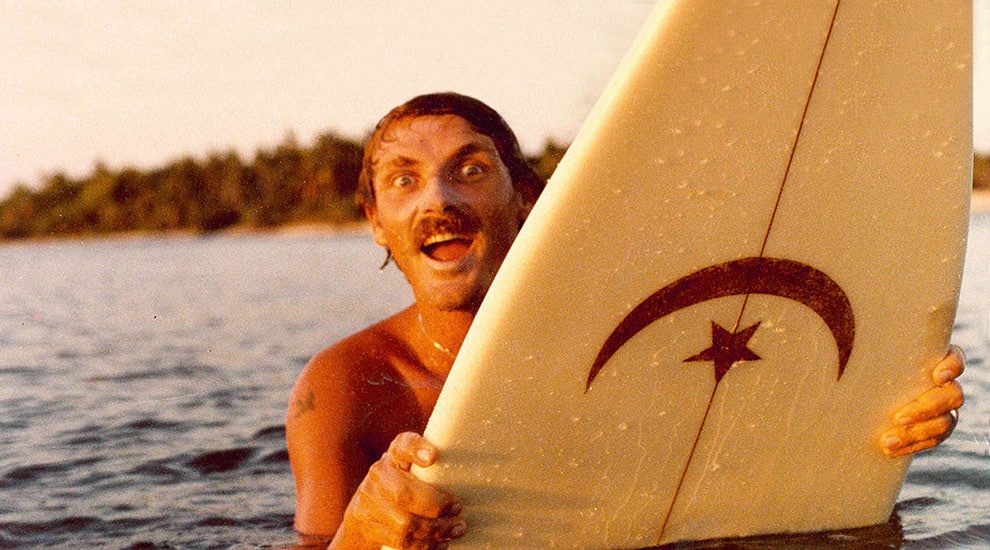 For the next generation of surfers, it seems that Tony Hinde's dream of finding a "perfect wave in the middle of nowhere" in order to "live simple and surf" will only get more complicated.
"I'm happy for protecting the place for as long as I could and did not get the [bad] karma for disclosing this place commercially."

Tony Hussein Hinde: Surfer's Journal, 2001
---
---
---