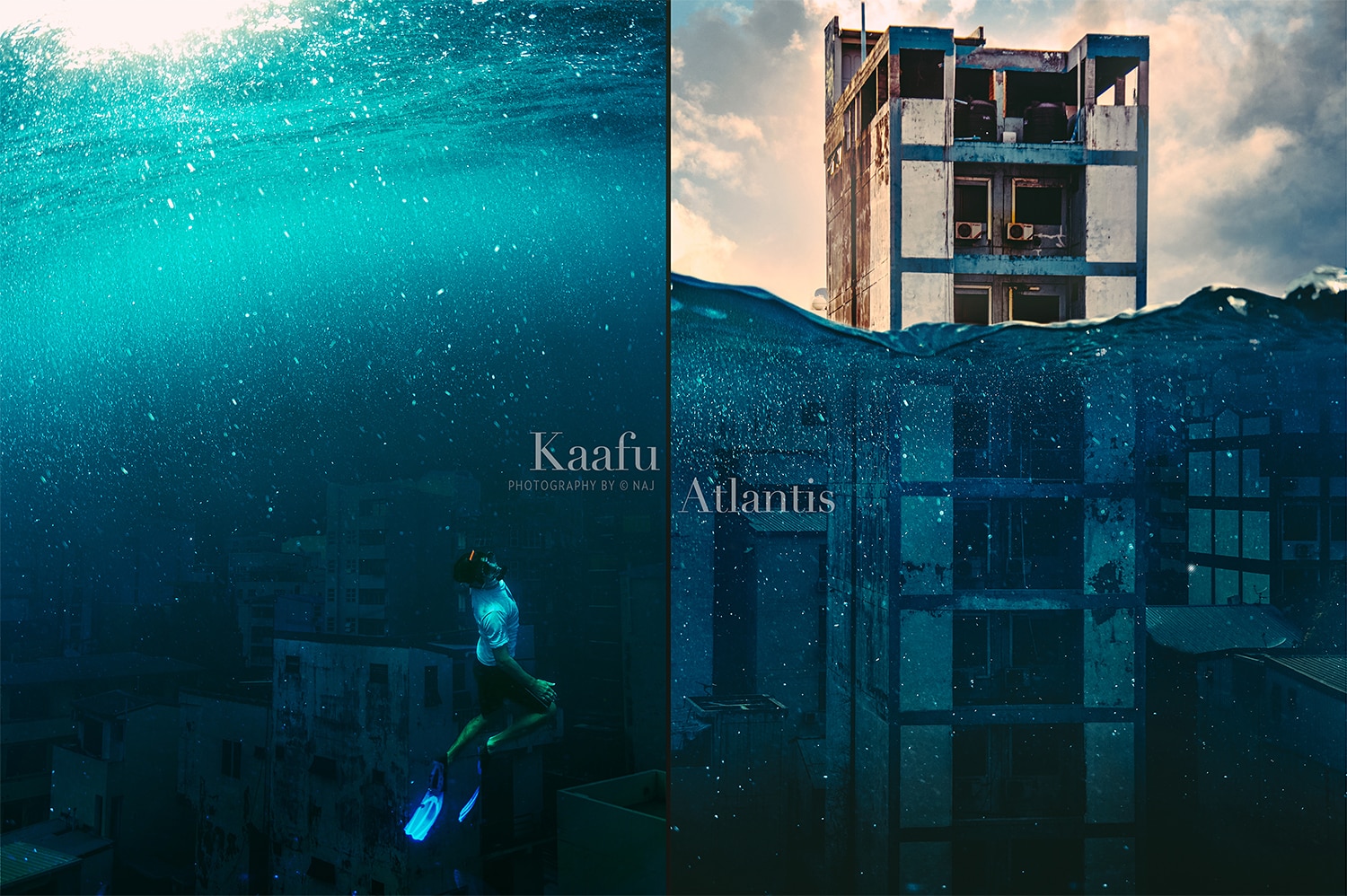 The rich left first. Scrambling up into their penthouses, away from the sewerage; away from the disease.
Catching hired planes to drier planes. Motorbikes ceded territory to boats, before both accepted defeat.
Well paid caretakers squeezed every drop before letting go – catch and release – then left puddles for politicians.
Indian Ocean democracy; so now all the ballots are spoiled. The money was waterproof, but the community not moneyproof. The lower-downs couldn't hold their breath.
The king's island, a diver's playground. Koimala and rasgefanu sunk just as deep as sultan and president.
'Come see Atlantis', says the man who works for the Man who clings to the soggy lease. 
The dollars still float. Bikini optional.
---
---
---