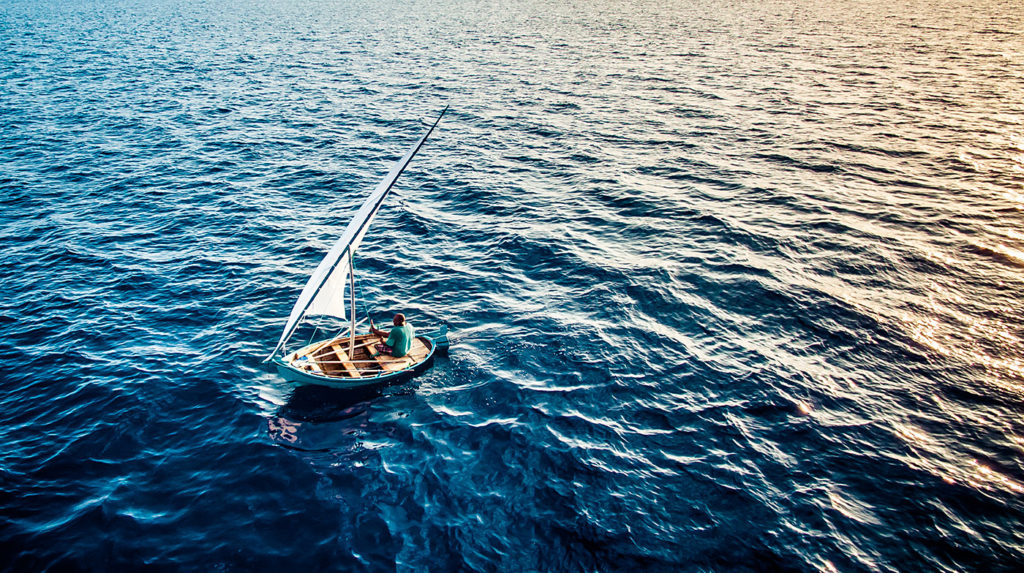 Designed and built by hand, and costing between 20,000 and 30,000 rufiyaa (US$1,300 – US$1,950), rhiya dhoni are becoming much rarer in the Maldives.
Made with locally sourced wood, the real expense comes with the acquisition of copper for joints.
Small enough to carry only two or three, these boats (like this one on N. Lhohi) are more often seen with just a single crew member, sailing out straight after dawn prayer to bring small latti fish home for a late (second) breakfast.
While the dhoni are not given names – placing them alongside a raft or a kayak in the seafaring ranks – owners are known to build strong relationships with their craft, spending long hours tending to these small but faithful partners.
---
---
---