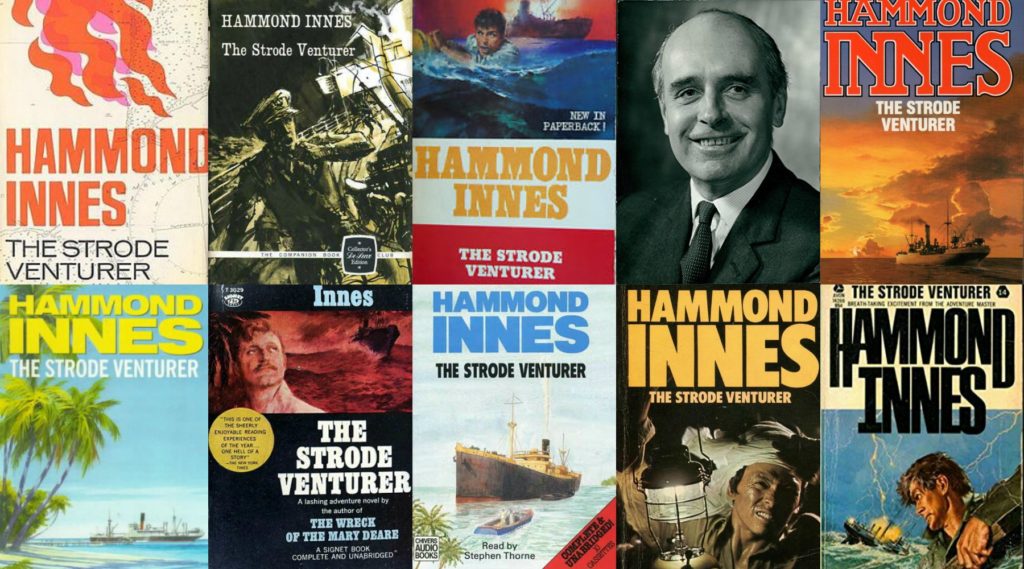 If any man was going to introduce Addu atoll and the Maldives to English literature it was Hammond Innes.
Halfway into a career spanning six decades and over 40 published works, Innes produced what is thought to be the only English-language novel featuring the Maldives' southernmost atoll, at the height of his fame in 1965.
An action thriller, 'The Strode Venturer' features an unlikely mix of boardroom politics and adventure in the Indian Ocean, against the backdrop themes of Britain's declining maritime power and the politics of the Maldives' Suvadive Republic.
By incredible coincidence, the novel was actually released on July 26th, the same day the Maldives' full independence was officially declared – a deal which had been thrashed out as the British sought to extricate themselves from the potential political quagmire of Suvadive.
A former journalist and World War II veteran, Innes was renowned as a hands-on writer, eager to seek exotic locations and adventure before allowing his readers to follow in the pages of his books.
This wanderlust and thorough approach to his craft led him to the Maldives during one of the most tumultuous periods in the nation's history.
After his 18th novel 'The Wreck of the Mary Deare' was turned into a motion picture (starring Gary Cooper and Charlton Heston) in 1959, Innes was able to achieve his dream of purchasing a yacht.
He went on to sail around the coasts of Europe and Asia for the next 15 years with his wife Dorothy, during which time he would publish 'The Strode Venturer'. The novel featured the citizens of the breakaway Suvadive Republic, and was published just two years after their short-lived rebellion had been quelled by Male.
Years before the Maldives would begin to experiment with the tourism industry that would open the country up to the world, news of the tiny breakaway republic straddling the equator would have been the first most had ever heard of the archipelago, making it an irresistible topic for Innes.
His later travelogue 'Sea and Islands' went on to reveal that the author had spent time with Suvadive leader Afif Didi in 1963, resulting in his vivid descriptions of RAF Gan and Addu. The politics of the Adduans are by no means the main theme of the book, although the feelings of the author – known as both anti-establishment and an environmentalist (before the term found popular use) – are clearly embodied in the lead character Peter Strode.
Strode – the black sheep heir to a shipping line – takes up the cause of the Indian Ocean rebels, tying the fate of his company to the economic independence of the islanders.
Innes would continue to publish novels for another 30 years, passing away in 1998 long after the Suvadive Republic had been consigned to the books of history.
---
---
---