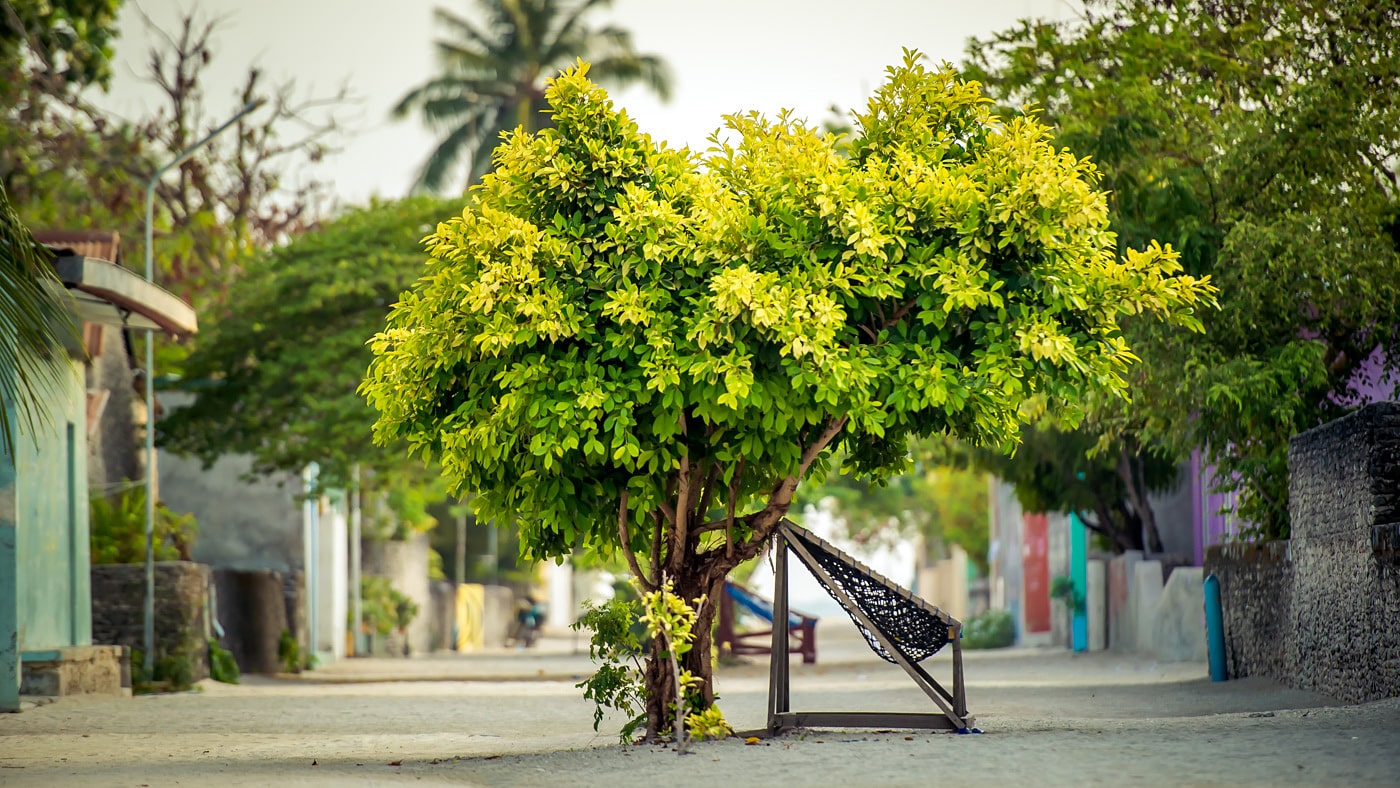 Short answer to this question: a sleepy Maldivian. But the islands' favourite furniture also contains a story about the history of Maldivian trade.
A cross between a deck chair and a hammock, the traditional rope chairs continue to create communal spaces on the sandy island streets.
Originally, joali were entirely a product of the coconut tree, with a wooden frame supporting the rope seat made from coir – one of the Maldives most famous exports.
It was Maldivian coir rope – made from the fibres on coconut husks – that first put the islands on the map…largely because its reefs weren't.
For vessels seeking to traverse the treacherous Indian Ocean, a ship whose beams were lashed together with strong coir rope could better withstand impact with an unexpected reef than those fastened rigidly with nails.
The high quality of Maldivian coir in comparison to that produced in Sri Lanka or India could fetch a high price, once attracting traders from all over the world – including the Portuguese.
The rich trade in Maldivian coir was reported well into the 19th century, but changes in ship construction before the introduction of stronger synthetic fibres in the 20th doomed the industry.
Attempts to revive the practice in the 1950s proved unfeasible and, while a few craftsmen in the atolls continue to produce small amounts of rope, today's joali – made with coir's synthetic successor – tell the tale of the industry's demise.
Thanks to the joalis' continued presence, however, everyone is very relaxed about it – one Maldivian tradition that is unlikely to change anytime soon.
---
---
---