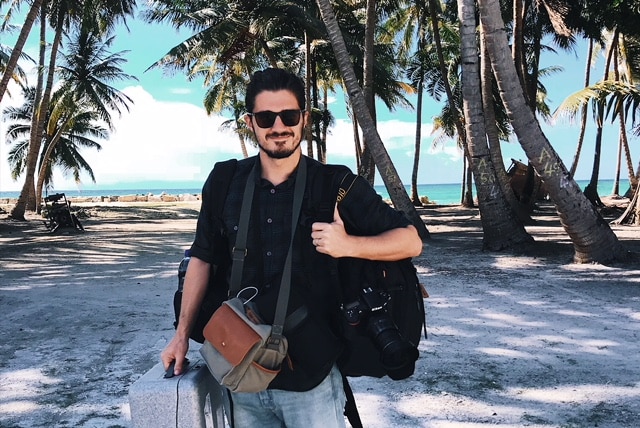 Journey Update:

Through to Isdhoo
---
Been a while since we got to post one of these updates, but after a brilliant couple of weeks in Fona-Gan-dhoo, we hit the ferry and headed up to Laamu Kalaidhoo/Isdhoo.
Forget your speed launches and seaplanes, this is the best way to see the Maldives – slow, steady and scenic (with the occasional splash of salt). But, we continue to make the rookie mistake of sitting on the side facing the sun, making the first half of the trip unbearably hot.
Soon after Maabaidhoo, the reef becomes very tricky for ferry captains, who have to thread their way through a series of channels linking small lagoons. It's a tight squeeze, very shallow, and there was definitely a bump through the first one.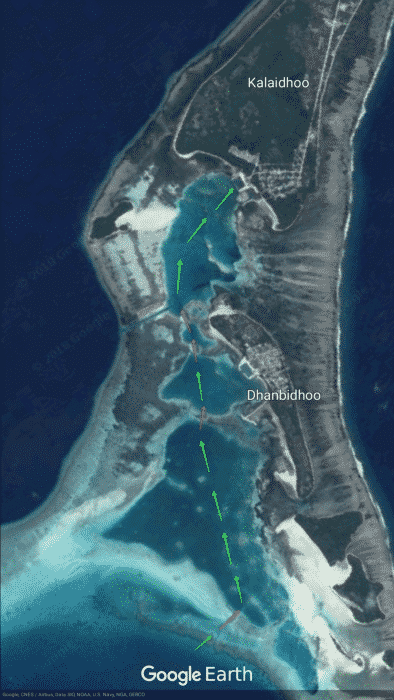 We actually thought we were steaming to Isdhoo, but the ferry stops in Kalaidhoo – a separate village recently graduated to 'island' status.
Once we'd established exactly where we were, we hopped on a bike up the eerily quiet Bodu Magu (must have been something important on TV!!), to the huge Isdhoo hawitta – definitely the biggest we've seen – and then saw the sunset by the island's historic old mosque – probably the most impressive we've seen.
One of the easiest starts in one of the Maldives' easternmost island.
---
---