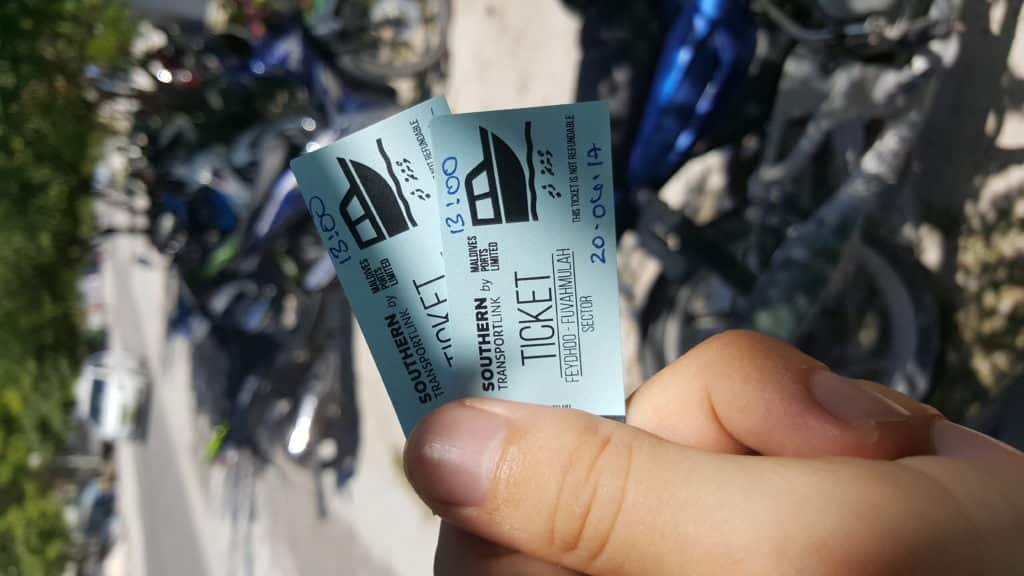 First (of many, we hope) ferry tickets purchased this morning, taking us to Fuvahmulah from Seenu Feydhoo. The map in the terminal kind of sums it up…I mean, the chances of missing Fuvahmulah. There's a lot of blue out there.
Even the dhon dheeni didn't manage to find it yet!!
But this will be one of the more straightforward trips, between two of the Maldives largest population centres. The bags are packed and ready to (re)discover…after one more trip today to Seenu's scariest – Kabbohera (film coming soon).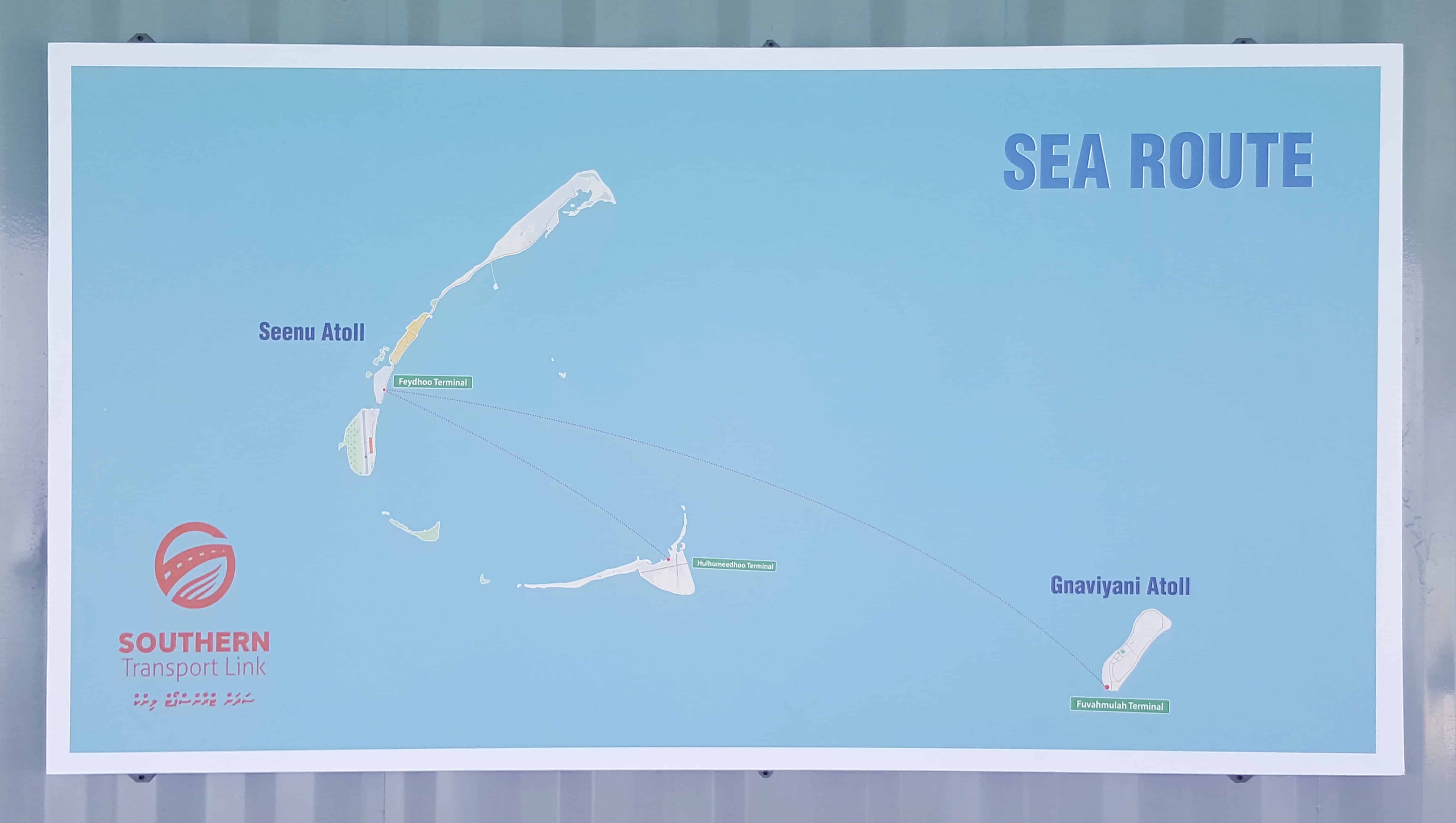 We're very excited to be off to what has very often been described as the most beautiful island in the archipelago, and we know we're gonna meet some great people and get some great stories in what no-one ever calls Gnaviyani atoll.
---