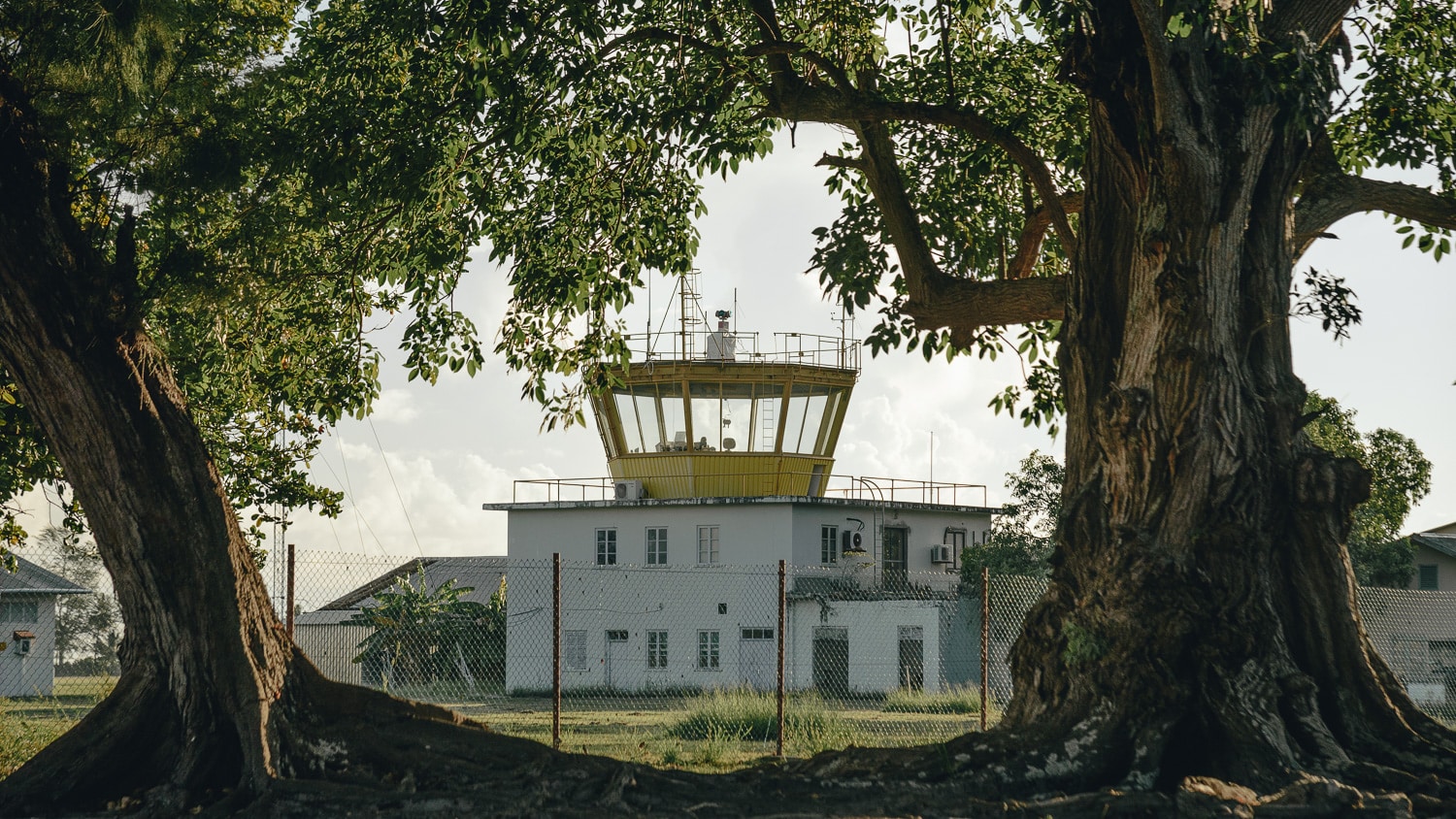 Tension surrounded the early days of RAF Gan, as the foreign presence returned to Addu atoll. Disagreements over the lease terms brought in a new government in 1957 while the British went ahead with plans to turn the Maldives' southernmost island into an air force staging post.
The British company Costain was hired for the airstrip, though its work was soon halted in January 1958 as new prime minister, Ibrahim Nasir, ordered an embargo on the further clearance of Gan village, which lay in the new runway's path.
Before the landing strip was completed, one of the base's employees would be dead; a crime that would be overshadowed by the political events looming in the near distance.
Restless local workers had staged a short strike at the start of the year, but soon relented and returned to work as the atmosphere seemed to cool. On March 6, however, one of Costain's Ceylonese employees, Heengama Wattalidiniya Symon, was found dead on the island; his head smashed in.
The start of Prime Minister Nasir's embargo three months earlier had coincided with demands from Adduan employees for the removal of all Asian foreigners from the island. Opposition in Male' to regional labourers had been noted (and ignored) in 1941 when government leaders requested only British troops be stationed on Port T. Costain was now employing a number of Pakistani and Ceylonese workers, and Adduans had accused the latter – particularly unpopular as non-Muslims – of sleeping with local women.
Despite having no solid evidence to indicate whether the attack on Mr Symon had been political or personal, Costain soon replaced all of its Sinhalese employees. Though the RAF launched a criminal investigation and furious words were exchanged between the Maldives and Ceylon governments, no one was ever charged with his murder.
Growing political discord would eventually result in Addu's decision to break away from Male' and form an independent republic in 1959. Costain took advantage of the political vacuum to clear the rest of the village, complete its contract and go home. Mr Symon stayed; buried in the WWII graveyard on the eastern side of the island. In 19 years of the base's operation, he was joined by just three people, all of whom died through natural causes.
Having contacted Costain – still in business 59 years on – we were told that the company does not keep any records dating back as far as the Gan project. (In a website that includes an extensive history of the company's 150 year history, including a '101 facts about Costain' section, not a single reference is made to RAF Gan).*
It is difficult today to gain access to all areas of an island that is now home to an international airport, a local army base, and private hotels, so we can only hope that Mr Symon is lying undisturbed on the shady southern side of the airstrip he helped to build.
*As a result of this, our sole source of information on Mr Symon is Peter Doling's book, 'From Port T to RAF Gan'.
---
---
---