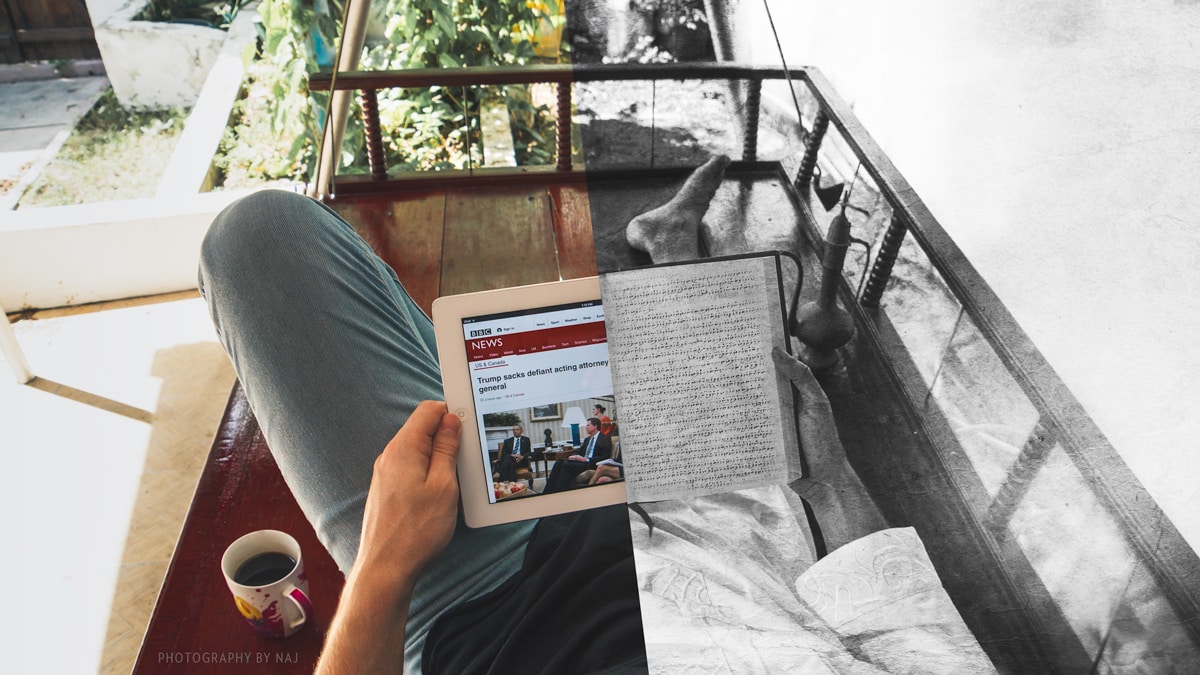 What would he think of an Englishman swinging on his undhoali, more than 70 years after his passing? More than 80 years after Sultan Shamsuddeen III handed the swing back to the person who'd gifted it for his 1905 coronation, how would he react?
No doubt he'd be surprised by the activities thereon – football podcasts and online news – but not perhaps by the British presence, which had so swayed his sultancy. For while today's foreigner is merely a tenant (more or less deadweight!), much of Shamsuddeen's time oscillated on a course set by Britain's heavy regional presence.
Indeed, that he had to wait 12 years between first being selected to rule and finally settling into the job had much to do with the decisions of colonial officials in Ceylon. For just six years before his first accession in 1893, Britain's de facto influence had been made official through the protectorate agreement.
Partly in response to continuing instability in Male' caused by local leaders indebted to expat traders, the deal meant that colonial administrators now had final approval on changes in the palace, subsequently rejecting the 14-year-old Shamsuddeen's claim. A decade after, it would take the offer of a pension from the British to finally persuade Sultan Imaduddin VI to step down, allowing the pendulum of power to lean back to Shamsuddeen.
The sultan's career was even bookended by British book-writers, indicating the outsiders' growing presence. In 1879, the shipwrecked HCP Bell was present to witness celebrations for Shamsuddeen's birth. Bell would return twice more to the isles, once with a delegation to award the grown-up royal the Order of St Michael and St George, and again to collect research for his famed monograph – a work impossible without the enthusiastic Shamsuddeen's assistance.
Fellow Brit T.W. Hockley would later provide the postscript to Shamsuddeen's reign, in the postscript to his own 1935 travelogue. Resident in Ceylon, Hockley was perfectly placed to observe the impact Ceylon's 1931 'Donoughmore' constitution had on the sultan's swing. The first constitution in the British Empire to grant universal suffrage soon prompted Shamsuddeen to follow suit, renouncing 800 years of royal prerogative when granting the Maldives' own scaled-down version in 1932.
The sultan would still asked the British to throw their weight behind efforts to ease continuing tensions with Borah traders, and with an over-zealous new generation of foreign-educated ministers, but there was no helping Shamsuddeen in 1934. After being accused of undermining his own constitution, both the sultan and his son Prince Izzuddin were arrested and banished to Fuvahmulah.
The undhoali stayed in Male', eventually making its way to Villingili, as, by apparent coincidence, did Shamsuddeen, who is thought to have died there in 1945 – twenty years before the Maldives would start moving to its own rhythm as a self-governing state.
No doubt the Maldives' 91st Sultan would still welcome the familiar foreign presence into his country, though he'd be grateful to see that the independence reforms started during his reign were still in full swing. As for the undhoali, he'd definitely expect his seat back.
---
---
---