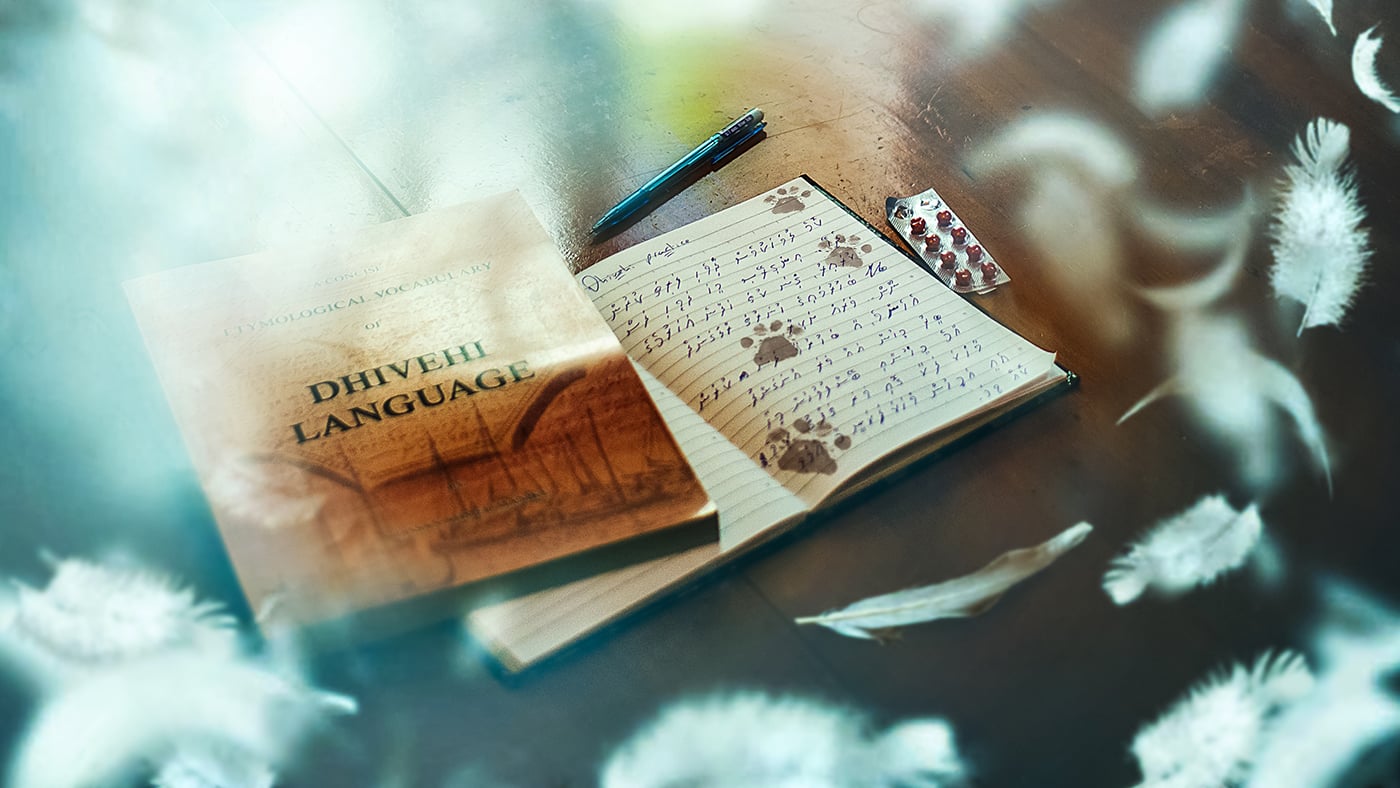 A Dhivehi speaking Englishman is like a tuna with a PhD – impressive but of questionable use.
Historically, few have managed it – with only a handful of  'bidheysee meehun'  joining the roughly 400,000 speakers in the Maldives and Minicoy islands.
With most Maldivians today fluent in English, and few resources available to explain the language's vague grammatical rules…mistakes are unavoidable….
(For the English explanation of the passage below, please click here)
Ingireysi meeha dhivehi dhas kuraairu, gina kuhthaa hadhaa. Aharumenge bahuruvaige hunarutha rhaalhugandeh noon….varah Shakiraa
Ehenve, aa bahuruva dhas kuran beeru meehun ah varah unagandu. Aharen aanmu koh bastha olhuvaalan.
Aanmu meehunaai beys-fuluhun meehaa vaahaka dhahkaa goiyh varah thafaathu. Eiee emyhun vaahaka dhakkany maa aluvi koh veema.
Baeh faharu ekamaa hedhi aharen bolugai riha!! Baeh dhuvahu aharen hatharu dhan faritha kuran ulenee kotharu ga.
Ehenve, beyrah hingumun aharen varah hiyhamajehey. Aharen baeh faharu athiri ah dhanee beyrah hingan.
Recommended (re)discoveries
---
---
---